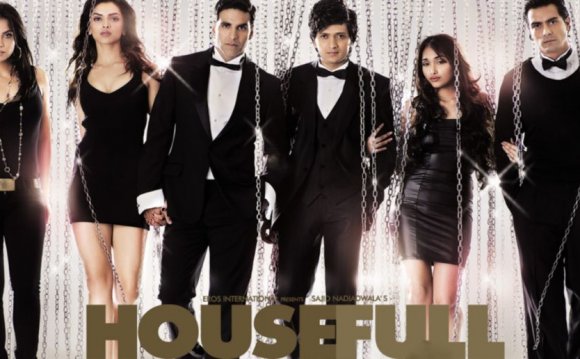 Akshay Kumar, the proverbial loser, believes he can ward off his bad luck by finding true love. But each time he falls in love, misfortune strikes and his girlfriend walks out on him. This time, hope begins to float...He finds Deepika Padukone who does love him. But how does he convince her military-man brother, Arjun Rampal and extract himself from the web of lies his friends, Riteish and Lara, have built around him?
Movie Review: Sajid Khan returns after the success of Heyy Baby, a spilt milkfood and soiled diaper soiree that did manage to tickle your funny bone with its infant histrionics. With Housefull, he doesn't stray much and tries to create a similar riot of hilarious episodes, centred around two couples - Akshay Kumar-Deepika Padukone and Riteish Deshmukh-Lara Dutta. Trouble lies not so much with the couples as with their relatives: Lara's estranged Pappa, Boman Irani and Deepika's angry brother, Arjun Rampal. Can the boys manage to win their beloved's parivar walas? Not an easy task, specially when both are losers of sorts and don't have the mandatory big house, big money, big lifestyle.
movie
The film begins on a funny note, with Akshay trying to seek refuge from his bad luck by moving in with his best buddy, Riteish and his wife, Lara. A vacuum cleaner turned awry and a tryst with a tame tiger on the sofa are some of the spoofs that showcase Akshay Kumar in his quintessential comic act: deadpan humour by the I'm-just-a-simpleton hero. You do settle down for some fun and games, but sadly, the film peters off into a not-so-funny middle with Akshay serenading Jiah Khan and the viewer having to endure a prolonged Chunky Pandey cameo as Aakhri Pasta, an Italian hotelier who actually makes you want to howl than laugh. Thankfully, he is bundled off, but the muddlesome middle has already taken its toll on the film by putting the brakes on comedy. The second half picks up again as the foursome rent a house and the relatives - Boman and Arjun - arrive. The game of subterfuge and mistaken identities begins with Akshay reluctantly pitching in as Lara's husband and Deepika's boyfriend and trying his goofy best to win over both Boman and Arjun.
It's literally slapstick humour, with a lot of slaps flying around between simians and humans, humans and humans. Nevertheless, it makes you laugh, provided you don't go looking for artistry and intelligence. Also, you'll find the usual jokes about homosexuality and Gujarati incredulousness, made famous by Kal Ho Na Ho. Shankar-Ehsaan-Loy's audio track has a few peppy numbers which however do not promise to end up as chartbusters, except Mika's `apni to jaise-taise...' The rest of the songs are good while they last. Period. Akshay Kumar and Riteish Deshmukh share a better chemistry between themselves than they do with the girls. Wish the Boman Irani and Lilette Dubey track had been explored further. It did have great potential.
All said and done, Housefull might not set the summer scorching, but it does create a ripple after a prolonged lull at the multiplexes. Let the summer begin to simmer, then sizzle.
A word about:
Performances: Akshay Kumar never laughs in the film, yet manages to make you laugh with his `loser' act. Riteish and Akshay share a combustible chemistry which is much more than we can say about Akshay and Deepika: quite thanda.
Dialogue: Simple and slapstick.
Story: Revolves around the usual formula of a comedy of errors and mixed-up identities.
Cinematography: Vikas Sivaraman keeps his camera mostly indoors, except when it moves to Italy.
Music: Shankar-Ehsan-Loy do not come up with an inspired track. They just fit the bill, except when they reinvent the popular Laawaris number `aapka kya hoga, janab-e-wali'.
edudel student
organization for economic cooperation and development
designing courses
higher education emergency relief fund
further reduced syllabus icse
marketplace startups
national center for education statistics
jd crowdfunding
tata scholarship
online certification courses
top tech startups 2022
autocad course
the funding crowd
lpu my class
education crowdfunding sites
wadiz crowdfunding
enterprise 15 passenger van
reed courses
kickstarter for business funding
lifestyle entrepreneur examples
max crowdfund
best online mba
microsoft student
krowdster
best crowdfunding sites for personal
gen z entrepreneurs
human resource management courses
top female entrepreneurs 2022
enterprise greenwood
milaap app
undercover billionaire elaine culotti
planning in entrepreneurship
small scale entrepreneur
wced eportal
enterprise mansfield
international real estate crowdfunding
interior design degree
hollow knight crowdfunding
property investment crowdfunding
trading entrepreneur
funding for agricultural startups
skillshare free
startup 101
rbse result 2022
solo entrepreneur
creativity and innovation in entrepreneurship
crowdfunding pl
partnership in entrepreneurship
YOU MIGHT ALSO LIKE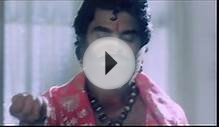 Khandala House - Bollywood Horror Full Length Hindi Movie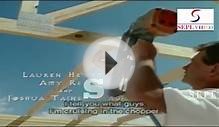 Cubby House - Full Length HORROR Hindi Movie 2015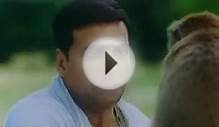 house full hindi movie
Share this Post