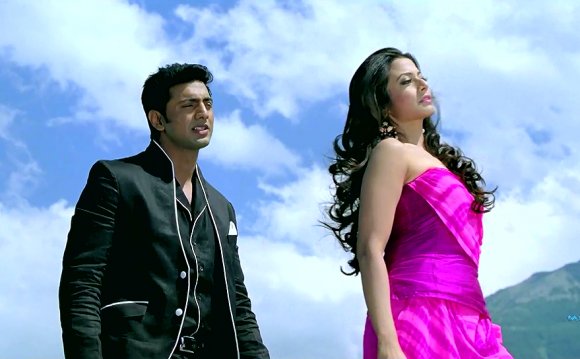 All hell breaks loose when Deb aka Paglu falls hook, line and sinker for Riya
Movie Review: What's it about the recipe of a commercial Bangla movie? Start by casting some famous faces, add some frightening cinematic villains, bring in those peppy tracks shot in exotic foreign locations, introduce some dhamakedaar dialogues and action to go with them — there, you have your cake and if the box-office collections are anything to go by, eat it too! Sujit Mondol has it all laid out on the platter. The cherry on the cake of his however, is a generous dose of comedy that is neither subtle nor OTT but comes with a fresh appeal.
Dev, in the film, is his usual loverboy self. What's more, there's real-reel connect as far as his name goes. Here, Deb, he calls himself paglu and has girls going mad about him. But the girl he wants to marry rejects him for not achieving anything academically. So, disheartened, he comes to Kolkata to study and promptly falls in love with Riya ( Koel Mallick). After that all hell breaks loose.
Riya is not another single-and-ready-to-mingle girl-next-door. She is the fiancee of baddie Rudra (Tota) and anybody who dares to touch Riya, invites his ire. But Deb's not one to be threatened by the turn of events. He confronts Rudra and throws up a challenge. But the happy ending doesn't come at this point as some unexpected incidents make Deb head to Dubai to rescue his girlfriend from an unwanted marriage.
Dev as paglu is full of what the Bengali audience would call 'Kyet'. He wears designer clothes, zooms across the city in matching bikes and is in every sense, the 'macho' hero. Koel, in turn, looks adorable. She is a perfect fit in her damsel-in-distress avatar. She sets the screen on fire, particularly in the dance sequences.
Here, a special mention must be made of the costume designer. The clothes are chic, colourful and well-fitted. While there's great chemistry between the lead pair, Tota and Rajatava Dutta as Dubai Kesto also shine through the film.
Tota, with his stammering problem, elicites loud laughter as he falters with his dialogues. Rajatava Dutta too stands out with his comic timing. A filthy rich mafia in Dubai, Rajatava plays a doting father to Rimjhim Mitra. In fact, despite all the action, the climax shot in Dubai, tickles the funnybone thanks to Rajatava.
The film is not without glitches though. Dev, the otherwise perfect paglu, needs to work some more on his diction. Jeet Gannguli's foot-tapping tracks are already a hit with the audience, but the songs appear too frequently in the film.
YOU MIGHT ALSO LIKE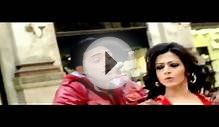 Bangla movie PaGlu songs 2011 HD( DEV and KOYEL)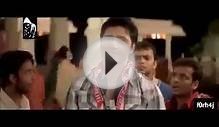 Indian Bangla new Moive 2013 Paglu পাগলু 2013 ...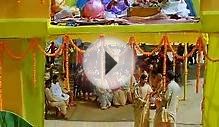 Paglu 2 Indian Bengali Full Movie
Share this Post