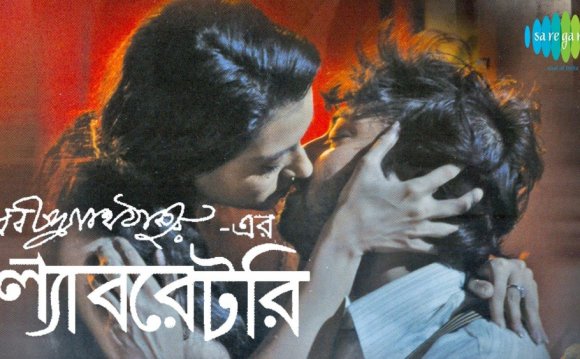 Feluda ফেলুদা, or Prodosh Chandra Mitter, প্রদোষ চন্দ্র মিত্র who uses the anglicised name Pradosh C. Mitter) is a fictional private investigator starring in a series of Bengali novels and short stories written by Indian Bengali film director and writer Satyajit Ray.The detective lives at Rajani Sen Road, Ballygunge, Kolkata, West Bengal, India. Feluda first made his appearance in a Bengali children's magazine called Sandesh in 1965, under the editorialship of Satyajit Ray and Subhas Mukhopadhyay. His first adventure was Feludar Goendagiri.
Feluda is always accompanied by his cousin Tapesh (ironically called Topshe by Feluda), and from the sixth story, Sonar Kella (The Golden Fortress), by a popular thriller writer Jatayu (Lalmohon Ganguli).
1. Sonar Kella (Click to see the movie)
Mukul, a six year old boy, is obsessed with drawing pictures of a golden fortress, and claims to have lived there in a past life. Hoping to better understand the boy's condition, parapsychologist Dr. Hajra accompanies Mukul to search for the fortress. However, a newspaper story alerts a pair of crooks to the possibility of a hidden treasure. The boy's father fears Mukul is in danger, and hires private detective Prodosh "Feluda" Mitra and his cousin Topshe to join Hajra and Mukul in Rajasthan. But the danger may already be closer than they realize.
2. Joy Baba Felunath (Click to see the movie)
This is the second film about the detective Feluda set in the holy city of Benares, where he (along with his cousin, Topshe and friend, Lalmohan Ganguly) goes for a holiday. But the theft of a priceless deity of Lord Ganesh from a local household forces him to start investigation. Feluda comes in direct confrontation with Maganlal Meghraj, a ruthless trader. Maganlal makes the mild-mannered Lalmohan a knife-thrower's target and threatens Felu to stop investigation. But there are several other suspects as an innocent artisan is brutally murdered, a shady 'holy man' holds court on the banks of the Ganges and an adventure-loving little boy (and his grand-father), brought up on crime thrillers. The climax is a shoot-out on the Ganges, followed by the unraveling of the mystery.
3. Baksha Rahasya (Click to see the movie)
Feluda is approached by an established businessman who claims to have mistakenly swapped his suitcase (bakso) in a train with one belonging to one of his co-passengers and now wants Feluda to put it straight. This simple looking problem lands Feluda, Topshe and Lal Mohan babu in Shimla, and into a realm of deceit and mystery involving a long forgotten diamond and a priceless manuscript about A Bengalee in Lamaland. Besides 'The Trio' we have Dinanath Lahiri, the rich kind-hearted businessman, his nephew, Prabeer Lahiri who is a striving actor but too much obsessed with his only weakness, his voice. The rest three characters in this story are the ones who were with Dinanath Lahiri in his first class compartment, Mr.Pakrashi who is a manuscript collector, Mr. Brijmohan and Mr. Dhameeja who got his suitcase exchanged with Mr. Lahiri. Feluda's investigations finally put the wrong-doers behind bars.
4. Gosaipur Sargaram (Click to see the movie)
Feluda is called to Gosaipur by Jiban Mallick, the son of the local Zamindar Shyamlal Mallick to investigate a threat of his father's life. Everyone in the village knows that father and the son are at loggerheads. Shyamlal is also an eccentric who eschews anything modern. Then, instead of Syamlal, his son Jiban Mallick is killed and the wealth of Mallick's looted. Oddly though, the dead body of Jiban Mallick vanishes, only to reappear again. Feluda works this out with a mixture of investigating skills and deception.
5. Sheyal Debota Rahasya (Click to see the movie)
One of the early Feluda stories which is set before Jatayu became part of the team. Feluda is still an amateur sleuth, who is called by one Nilmoni Sanyal a collector of curios. He has been getting some anonymous letters written in hieroglyphics. Sanyal has recently bought a small but valuable statue of Egyptian god Anubis (human body with the head of a jackal) from auction. The next day Sanyal is attacked in his home and the statue is stolen. Feluda gets threats too. Then some Egyptian objects were stolen from another collector, Pratul Gupta. It appears that the thief is a young boy, but no one can locate him. Until Feluda solves the mystery and the surprising identity of the real thief.
6. Bose Pukure Khoon Kharapi (Click to see the movie)
The Acharyas of Bosepukur are an old aristocratic family, but their youngest son Indranarayan is a playwright and music composer for the Jatra company, Bharat Opera. The competitor Jatra comapany Binapani Opera wants to have him in their team also, but fails. Indranarayan is attacked one day and comes to Feluda. The next evening he is murdered. Who is the murderer? Why was he murdered? Feluda investigates.
7. Jato Kando Kathmandu Te (Click to see the movie)
Feluda comes to learn from one Mr. Shome about a Kathmandu based spurious drug racket. Mysteriously, Mr. Shome is murdered immediately after he meets Feluda. Another client, a gentleman named Mr. Batra from Nepal says Feluda, that someone is impersonating him. Feluda travels to Kathmandu with Topshe and Lalmohanbabu. There he meets with one Dr. Dibakar, about whom he already heard from Mr. Shome and his old foe Maganlal Meghraj. It is up to Feluda to uncover the truth about Meghraj and Dr. Dibakar.
8. Jahangirer Swarnamudra (Click to see the movie)
The trio of Feluda, Jatayu and Tapesh has been invited to Panihati to investigate the case of a missing gold coin of Jahangir. The client had a collection of 12 gold coins but on his last birthday, one of them was stolen by one of his most trusted invites. He invites the same group of people this year and asks Feluda to catch the culprit while hiding his true identity.
YOU MIGHT ALSO LIKE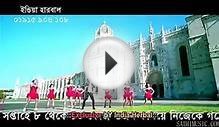 Kolkata Bangla | Movie Borbaad - বরবাদ - 2014 ...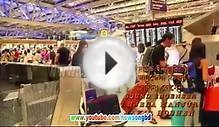 Agnee (অগ্নি) (2014).(Bangla Movie).720p.HDRip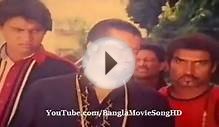 Bangla Movie Ora Dalal DvdRip By Shakib Khan
Share this Post