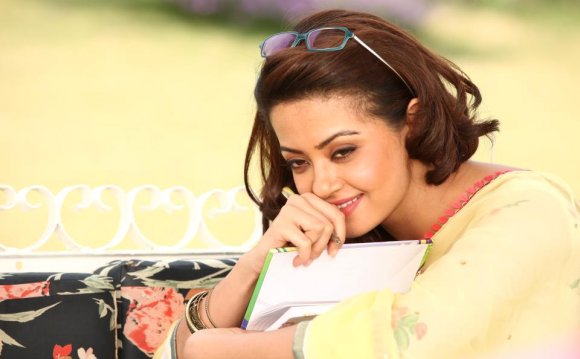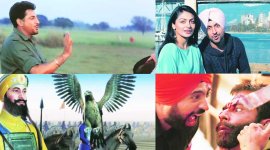 A still from Shaheed-e- Mohabbat director Anurag Singh; a still from Jatt and Juliet; Chaar Sahibzaade is the first 3D animation film; Punjab 1984
Be it the songs, the wedding scenes or the lingo, there's a little bit of Punjab in every Bollywood film. However, while the Punjabi idiom has thrived in Hindi cinema, the Punjabi film industry languished for years. In 2013, Punjabi films accounted for three per cent of the total market share of films produced in the country. Punjab also has the lowest number of screens in India, a mere 196 in comparison to 1, 000 in Maharashtra, 350 in Kerala and 400 in West Bengal. That was the bad news. The good news is that, much like Bollywood, hope is round the corner.
In the past few years, courtesy some laudable efforts by intrepid, New Age filmmakers, Punjabi cinema is slowing coming of age. Topping the list is Anurag Singh, who after a hugely successful debut in 2011 with his Yaar Annmulle, went on to make the super hit Jatt and Juliet in 2012 and its second part in 2013. His latest, Punjab 1984, a film that deals with the sensitive issue of riots and missing youth in Punjab, was critically and commercially lauded. Before Singh, Manjeet Mann, wife of actor-singer Gurdas Mann, delved into the richness of Punjabi literature, deviating from the comic formula that had become so endemic to Punjabi cinema. Mann made a series of true-life stories from Shaheed-e- Mohabbat, Boota Singh to Sukhmani: Hope for Life.
Another film that has given Punjabi cinema a much-needed shot in the arm is Harry Bawejas Chaar Sahibzaade, which released this month, the first 3D animation film in Punjabi, that has already grossed over Rs 50 crore.
"When I entered the film production market in 1999, I had no idea about filmmaking. I loved watching films but was tired of the mentality of filmmakers who thought that Punjabi cinema is only about balle balle and comedy. I was determined to prove them wrong, " says Mann, who has made seven films on real-life stories. "Our budgets are low. I made my first film, Boota Singh, in Rs 86 lakh and my latest in five crore. But the returns are nowhere near the Hindi film industry. We make zero money from satellite or music, " says Mann.
What also ails the industry, says Singh, is the complete absence of government support. They don't take filmmaking seriously, he rues. What worked for Jatt and Juliet other than its contemporary feel, was that its release coincided with the multiplex culture in the country. "Before that, families rarely came to watch Punjabi cinema; they considered it infra dig. But with Jatt and Juliet, their attitude changed. Youngsters found the film 'cool' and trooped in, and the ambience of multiplexes helped. Till then, Punjabi audience were hesitant unless the film happened to be a religious one, " says the 38-year-old.
But if the audience at home is reluctant, their brethren abroad make up for it. Over 50 per cent of the revenue for all Punjabi films comes from the overseas market. North America leads, followed by the UK. New Zealand is a promising emerging market. "The Punjabi industry has survived thanks to the steadfast support by viewers abroad, "says Mann.
According to Munish Sahnee, a leading distributor for Punjabi movies, the lack of organisation has proved to be a stumbling block. "The potential is huge as proved by Chaar Sahibzaade but the Punjabi film industry has to stop working like an unorganised sector, " says Sahnee, who released 15 Punjabi films in 2014.
But Singh is still hesitant to label the change as a tectonic one. "The New Age films are fewer, may be three or four, compared to the 40-50 being produced annually, " says Singh, who is six-films-old, "Even Gurvinder Singh's Anhe Ghore Da Daan won huge acclaim but remained confined to the festival circuit. This needs to change."
YOU MIGHT ALSO LIKE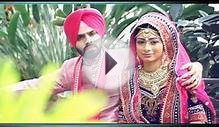 Sohi Wedding Indian sikh punjabi Cinematic 4k wedding ...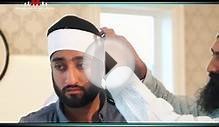 Manpreet Weds Navneet 28 June 2015 Indian sikh punjabi ...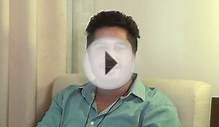 Jassi Gill - PUNJABI CINEMA GOLDEN HONOURS
Share this Post