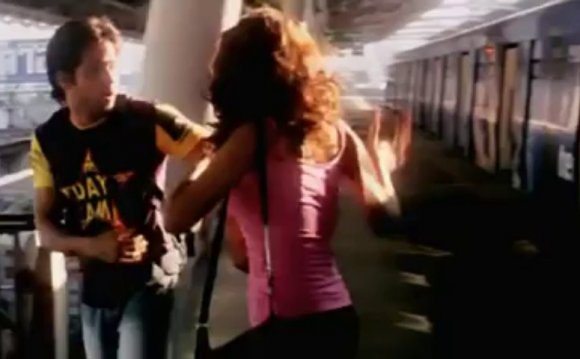 MurderIs a 2004 Hindi erotic thriller film directed by Anurag Basu and produced by Mukesh Bhatt. It stars Emraan Hashmi, Mallika Sherawat and Ashmit Patel in lead roles and is set in Bangkok, Thailand. It is an uncredited remake of the Hollywood movie Unfaithful (2002).
Murder released on 2 April 2004 and, despite receiving mixed reviews from critics, managed to become a highly successful venture at the box office, earning the super hit status. The film was a huge breakthrough for its lead actors, particularly Hashmi and Sherawat. It received an A certificate from the Indian Censor Board for its erotic subject and scenes.
Today, it has become a film series spawning over two sequels, in 2011 and in 2013.
The story follows Simran (Mallika Sherawat), a young woman married to Sudhir (Ashmit Patel), a workaholic and ex-husband of her dead sister. Simran married Sudhir in order to give motherly love to Sudhir and Sonia's(Sister of Simran) son. Due to her lonely, passionless married life, she begins an affair with her college love, Sunny (Emraan Hashmi), whom she accidentally meets. Sunny came in Simran's life after many years. She starts telling lies to Sudhir so as to meet Sunny daily. She gets so engrossed in their affair that she forgets all her commitments as a wife and mother, and she realises that it is grossly wrong. She decides to end the affair but, to her surprise, she finds another woman named Radhika with him. Simran then realises the mistake of sleeping with Sunny just because of an unhappy marital life. She laments her unfaithful act.
Meanwhile, Sudhir starts to have doubts about his wife, and hires a detective to trace Simran's whereabouts. His doubts are confirmed when the detective provides him with photographs of the two together. He also finds out that Sunny is a womanizer, with many girlfriends. The next day, Sunny suddenly goes missing. The police come to their house and inquire about him on a report registered by his girlfriend. Simran sees the photographs of her and Sunny in Sudhir's pants, and realizes that Sudhir has something to do with Sunny being missing. It is revealed that when Sudhir goes to Sunny's apartment asking him to end the affair, he fatally beats him and buries his body, in the heat of the moment. Simran accepts her mistake, supports Sudhir, and then tries to take the blame of Sunny's murder on herself. This develops and strengthens their love and faith. With Sunny murdered, she is arrested by the police and pleads guilty. On the other hand, Sudhir claims that it is he who killed Sunny. This confuses the police. Moreover, the body is missing from the burial spot.
YOU MIGHT ALSO LIKE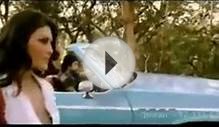 DIL SAMBHAL JA ZARA MURDER 2 MOVIE SONG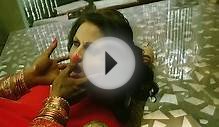 Aa Zara full song in HD from Murder 2 hindi movie 2011
Kaho_na_Kaho_HD hindi song from murder movie
Share this Post