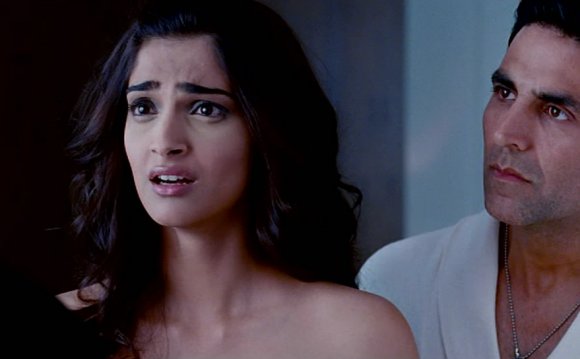 Thank You (Hindi: थैंक यू) is a 2011 Indian romantic comedy film directed by Anees Bazmee and produced by UTV Motion Pictures. It features Akshay Kumar, Sunil Shetty, Bobby Deol, Sonam Kapoor, Irrfan Khan, Rimi Sen and.Celina Jaitley The film was released on 8 April 2011. Thank You is about three married men trying to have some fun outside their marriage. Akshay Kumar plays a detective who specialises in extra-marital relationships. Most of the scenes in this film were shot in Vancouver and Toronto, Canada and Bangkok. Other Bollywood films which have focused around a similar concept are, , and to a certain extent.
Raj (Bobby Deol), Yogi (Sunil Shetty) and Vikram (Irrfan Khan) are best friends and business partners who are married to Sanjana (Sonam Kapoor), Maya (Celina Jaitley), and Shivani (Rimi Sen), respectively. What their wives don't know is that their husbands cheat on them often with not one, but many women.
Yogi has already been caught by Maya after the latter hired her new-found friend Kishan (Akshay Kumar), a private detective, to check on Yogi. Now Yogi's status in the marriage is reduced to that of a butler at home. Yet Yogi still has aspirations for more hanky panky if the right opportunity comes along. Vikram, on the other hand, maintains a strict hand on his wife and treats her condescendingly most of the time.
Raj is in good shape, as Sanjana is quite gullible and suspects nothing. However, Sanjana finds out from Maya that the necklace that Raj had supposedly bought only for her actually was part of a buy one, get one free deal. Shivani, Maya, and Sanjana all get together to find the other, and Maya decides to hire Kishan to tail Raj.
Kishan has built his reputation as a man who saves marriages by getting erring husbands to mend their ways, and is also an expert in playing the flute. When he is first introduced to Sanjana, he seems to fall in love at first sight, or so it is made to appear at this point in the film. Initially a sceptical Sanjana rebukes Kishan's early attempts to prove that her husband is a lying cheat. This, however, only makes Kishan more determined.
Kishan first attempts to bring all the girlfriends of Raj, Vikram and Yogi to one party, at the same time when all the wives are there as well, to force a surprise face-off, thus exposing the cheating husbands. But Raj, with the help of Vikram and Yogi exclaiming them as the boyfriend, manages to lie his way out of the situation convincingly. Frustrated, but now even more determined, Kishan hatches a new plan, to break the friendship of the three men, by portraying Yogi as a traitor.
YOU MIGHT ALSO LIKE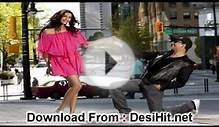 Pyaar Mein | New Hindi Movie | Thank You | Full Song (Ft ...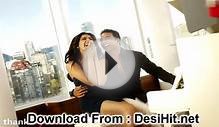 Full Volume | New Hindi Movie | Thank You | Full Song (Ft ...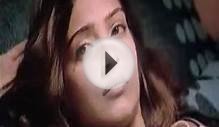 Pyaar Mein from thank you movie songs
Share this Post