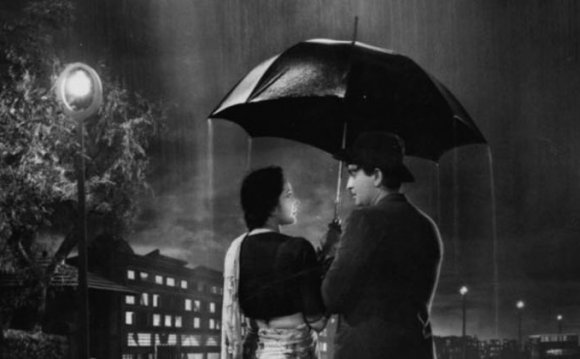 Great classic movies of the Indian cinema that were meaningful as well as entertaining were made in the classic era of the Indian cinema.
The classic era being the 50's and 60's. Many authoritative movies which ruled the minds of Indian movie lovers which induced a sense of thought were from the erstwhile era from which we are in now. Some movies were nspirational, some patriotic, some gave an ultimate lifelong happy experience to cherish.
The below page will list out the best movies from the old generation, and to be precise from 1950 to 1990. So here is the list of top 100+ best old Hindi movies.
A film with a touching theme starring Rajesh Khanna and Sharmila Tagore. It is a remake of a Bengali film. Perhaps you would definitely have heard the dialogue "Pushpa I hate Tears" which is from this movie.
An extremely emotional film showcasing the finesse of Rajesh Khanna. And in a way also a film of Amitabh, Johnny Walker and all others who performed in it.
Based on the novel Comedy of Errors by William Shakespeare. Double roles of Sanjeev Kapoor and Deven Verma. Complete laugh riot.
The Kapoor family comes together to create this all-time hit. It was a huge success all over the world especially in South-East Asia. Songs of the movie are special and it is directed by Raj Kapoor himself.
The musical comedy film is a light-hearted movie which has some great songs like Shola Jo Bhadke Dil Mera Tadpe among others.
A blockbuster movie of its time based on the theory of lost brothers founding themselves when they grow-up. The movie paces well throughout and specially the songs are awesome.
One of the first movie of Hrishikesh Mukherjee's career in his directorial journey. Raj Kapoor plays the role of a painter who is ridden with poor conditions, but is honest to the core. Which is what impresses Seth Ramnath (played by Motilal) and keeps him as a clerk in his office. Subsequently, a love story with Aarti (Ramnath's daughter played by Nutan), and then a run from the police to prove his innocence in a murder case.
The Amitabh Bachchan starring movie was not successful at the box office but has a cult following. Mr. Bachchan brought to life the character of an underworld don with great clarity.
Instrumental movie in the career of Hema Malini and Shammi Kapoor. Has a cameo of Rajesh Khanna at the start. Story of Sheetal and Ravi both who lost their spouse and how they find a reason to live life again when they meet each other.
The movie has a great song "Zindagi Ek Safar Hai Suhana" composed by Shankar-Jaikishan. How sad that this is the last song considering the lyrics that Jaikeshan composed before his death of liver cirrhosis.
The movie famous for the song "Mere Sapno Ki Rani" is a love story which is a remake of a Hollywood movie "To Each His Own". The success of the film meant that it was remade in Tamil as well as Telugu.
Meena Kumari plays a girl whose past is such that no one likes her. She's treated friendless and is believed unlucky. I mean Meena Kumari, huh.
The sensuous beauty Smita Patil's famous movie based on extra-marital affairs was a big blockbuster. Loosely based on the director Mahesh Bhatt's real life.
Starring Sadhna and Rajendra Kapoor in the lead with supporting role of Feroz Khan. Rajendra Kapoor (Gopal) plays a happy-go-lucky guy who falls in love with Sadhna (Usha) when they are enjoying a holiday in Kashmir. On his way Gopal meets with an accident and further chooses not to see Usha anymore as she believes disabled people should die instead of living. The rest is the story of how love prevails over everything else.
Another one for the Dev Anand fans.
Madan (Dev Anand) once belonged to a rich family but circumstances change for the bad and his sister is diagnosed with T.B. Can't find a job he turns to gambling and turns out that he is always lucky. But his morals get the better of him and cuts himself from gambling. How he falls in love and escapes from police until proving his innocence forms the climax.
The script based on the story of Baiju Bawra, the dhrupad singer from the times of Raja Mansingh of Gwalior. A classic film which has Bharat Bhushan playing Baiju Bawra.
Rishi Kapoor's first leading role and debutante Dimple Kapadia were instant hit after the Friday it was released.
Legendary director Bimay Roy's most appreciative work which is Nutan's one of the most remembered movies.
Romcom directed by Basu Chatterjee showing the way of life of a common man and the struggle to get married. Nice music by Rajesh Roshan
The mere mention of the name brings blushing smile on my face.
The best part of the movie is the character of Parimal Tripathi played by Dharmendra but equally good is Amitabh as the English professor. As well Om Prakash makes the audience wonder with his jija-sali love.
Farooq Sheikh's most remembered movie with Ravi Baswani and Rakesh Bedi.
The movie became an instant hit, not on the release day, but at least six months prior to it.
Famous for the shooting scene in which Mr. Bachchan got injured and was critically ill. The movie hit headlines all over the world because of this incident and also the script was changed.
While the original one had AB dying at the climax the remodeled one had him recuperating after an operation much similar to the reality.
One of the most remembered movie for Bollywood movie watchers. Famous dialogue between the star duo - Amitabh and Shashi - is recited over and over again in every day life. Still didn't remember it, let me be Shashi Kapoor for some time, "Mere Pass Mai Hai".
One of the greatest classics of all time. Has won many international awards primary being the Golden Globe Award. Features the great patriotic song sung by Lata Mangeshkar "Aye Maalik Tere Bande Hum". Shivers me every time I hear it.
Great movie with awesome songs, drama, romance, and action. A complete Bollywood blockbuster of all time.
YOU MIGHT ALSO LIKE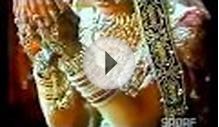 Indian Old Movies Songs Tungtakor.co.cc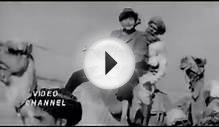 indian old song(mukesh)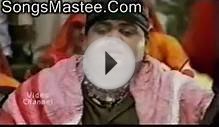 Yaro Sab Duva Karo, Old Indian Movie Songs, Hindi video
Share this Post