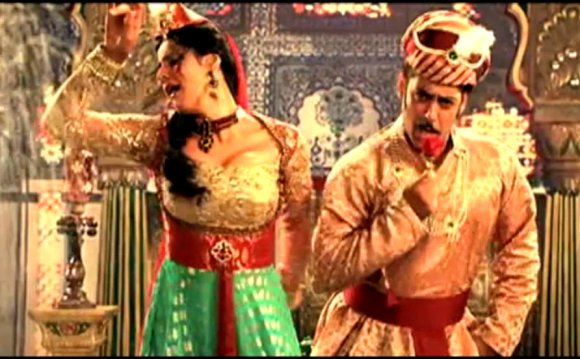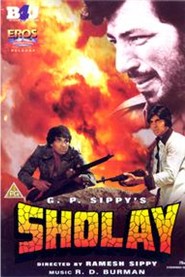 Planet Bollywood is proud to present a unique 4-part series featuring 100 Greatest Soundtracks in Bollywood history. It was a monumental task to identiy such masterpieces, given that Bollywood has produced over 30, 000 movie soundtracks. We selected some of the all-time-hit albums that have:
Made an instant impact on the listeners
After watching the movie, people liked them even more
Have at least three songs that were superhit
Have been etched into our memories forever
Here is the list of 25 soundtracks that made it to the bottom of the list:
100. Sholay (1975)
Music: R.D. Burman; Lyrics: Anand Bakshi Interestingly, Sholay songs were quite average that became popular as the days went by. The reason why Sholay songs are popular to this day, is the eternal popularity of this film. The pick of the lot was Mehbooba-Mehbooba as it became a rage, thanks to its beat and RD Burman singing. The other popular songs are 'Yeh Dosti', which is a perfect friendship song, and the Holi song 'Holi Ke Din'. However, the last two songs 'Koi Haseena Jab' and 'Haa Jab Tak Hai Jaan' were barely average.
99. Bees Saal Baad (1962)
Music: Hemant Kumar; Lyrics: Shakeel Badayuni
Bees Saal Baad was the best selling soundtrack of 1962, and the songs still remain in the hearts of everybody today. Who can ever forget Lata Mangeshkar in the evergreen classic "Kahin Deep Jale Kahin". This song has to be ranked as one of Lata Mangeshkar best songs ever, as she picked up the Filmfare Award for this song. Bees Saal Baad soundtrack is worth buying just for this one song, however, it has more great songs to enjoy. 'Beqarar Karke', 'Zara Nazron Ke' and 'Sapne Suhane' are superb tracks sung by Hemant Kumar who also composed music for this soundtrack. However, some may say that the let-down in this soundtrack was 'Ae Meri Mohabbat', but thanks to Lata Mangeshkar's perfect rendering even this song has become a memorable one. Bees Saal Baad is definitely an album worth a buy for anybody who cherishes old and classic music.
98. Lucky (2005)
Music Director: Adnan Sami; Lyrics: Sameer
Hands down to the best soundtrack of 2005, which was Lucky (the only entry from 2005 that made it to this list). The soundtrack released at the perfect time, around Valentine's Day. This soundtrack seem to be the prefect Valentine's gift for your loved ones, as melody was the key factor in this soundtrack. Six songs in the soundtrack (excluding all the different mix) and five of the songs stand out hugely. From the lovable Jaan Meri Jaa Rahi Sanam, to the endearing Sun Zara, to the spectacular Shayad Yahi To Pyar Hai (easily the best song from the album), the attractive Chori Chori and the very youthful Lucky Lips, Lucky is a soundtrack that will appeal to everyone from every ages. The only disappointing song was Hum Deewane, however, those five songs easily camouflage that one song. Lucky, is simply the best album of 2005, thanks to the melody of Adnan Sami. Another factor that it had going in its favour was that it uses different singers for each track. Lata Manageshkar, Asha Bhosle, Udit Narayan, Adnan Sami, Sonu Nigam, Alka Yagnik, and Anuradha Paudwal all made a huge impact of 2005. And deservingly, Lucky was one of the best selling album of 2005, which doesn't come up as a surprise. I wouldn't be surprised if Adnan Sami sweeps the Best Music awards from all award function, as he truly deserves it.
97. Khamoshi – The Musical (1996)
Music: Jatin-Lalit, Remo Fernandez
Lyrics: Majrooh Sultanpuri, Remo Fernandez
Sanjay Leela Bhansali films always have great music, so let's go back in time where it all began with Khamoshi – The Musical. This is was at a time where Jatin-Lalit was on a roll as they were delivering good albums one right after the other. However, Khamoshi remains a landmark for Jatin-Lalit as their songs are simply great. Out of the seven songs in the album, 6 of them were great tracks. From Aaj Main Upar (instant hit), Aankhon Main Kya (great singing from Kumar Sanu), Gaate The Pehle (great musical composition), Jana Suno Hum (excellent singing from Udit Narayan), Yeh Dil Sun Raha (Hit song), and Bahon Ke Darmiyan (easily the best song in the soundtrack), all of those six tracks are outstanding. The only letdown was Huiya Ho, which is plain below average. Except for Huiya Ho, Khamoshi is a great album, please get it. You won't be disappointed.
96. LOC-Kargil (2003)
Music: Anu Malik; Lyrics: Javed Akthar
The JP Dutta-Anu Malik combo can never go wrong, as they bring superb music, and LOC-Kargil is no exception. It was sad that the soundtrack went suddenly unnoticed, due to the failure of the film at the box-office. To the soulful Seemayen Bulayen Tujhe (great singing by Alka Yagnik), to the perfect love duet 'Pyar Bhara Geeth'(Sonu Nigam-Shreya Ghosal combo has so far never failed), to the patriotism Main Kahin Bhi Rahoon (although 13 minutes, it never bored the audience), and the heart-rending Ek Saathi Aur Bhi (easily the best...
YOU MIGHT ALSO LIKE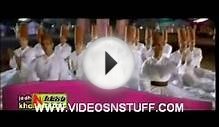 indian movies songs Khuaja Jodha Akbar
The Best of Indian Songs - Salman Khan - ISHQ VISHQ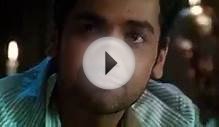 Best Indian Songs Mashup 2015
Share this Post