Let's not see them a south Indian movie or a north Indian movie. Let's view it as an Indian movie.
Days have changed and in the current trend its not the fame of the actors alone which makes the movie a hit but all the field and the hard work of the technicians along with the right story plot and screen play which makes that flick into a success. Its an multiverse effect.
Any film industry existing in the universe wants to make money and they can only afford for few documentary and art films. And they cannot run a production company just for them. To the max it can fetch an award for the crew members or for the company but not money. Very very few films are exceptional in this cader.
We also need to understand that people who comes to watch a movie is for entertainment so the formula they have to adopt would be realism along with imaginary but not just masala. They have to be entertained. Not everyone is a movie critic, or someone who is involved directky ir indirevtly with cinema industry. So the major population should is given more importance than the film industry chunk people.
At the same time people aren't accepting just masala. The production company has to draw their imaginary limit in their film making world and we are ready to accept the limit. But if they are drawing a limit and crossing it is where the movie won't be a hit with audience nor will be making money or revenue.
A box office is not just something which has a good film, good crew, good casts as a parameter but also it has the marketing team involved behind it, the screens where the movie gets released. There are many good films which has earned less profit due to bad marketing.
Eg: Raone wasn't a good film at all but it gave a massive hype which I have not seen for any movie till date.
All these parameters decides about a film and where does this regional concept comes into it. Let it be Bollywood, Oliwood, Hollywood, Hollywood, Bengali. Punjabi, Marathi films. In a year we produce more than any country could produce. Bollywood alone produced twice the amount of Hollywood does. But what do we need to see is this
Whether the film has a uniqueness in its story and the way its being made? In short, it is not supposed to replicate any films, (copying).
Moreover every industry makes a good, bad and even the dumbest and the stupidest films, even Hollywood and every cinema making industry fits into the criteria. A quality cannot be measured just by the term of its marketing. How many of us have seen Korean making? Russian making? Iranian films??. Is not unfair to say that the Hollywood is the best just because it makes more money and being marketed across. If this fits for Hollywood the same goes for our industries too.
We need to concentrate on the good films and the the way its made and produced than its language. People say music doesn't have language same goes with the film.
PS: How come people from the east, north east, west fits into the north Indian cader. Most people aren't aware that it's not Hindi which is a major language but we have Bengali, marathon, rajadtani, Punjabi, Gujarati, odiya and more.
All the five states have different languages as well. Kamalhasan, Mohanlal, Chiranjeevi belongs to three different industry. It's not just Tollywood.
So stop this groupism. We are Indians living in north east west and south and we are the same. We have the same culture but just the versions are different. Please stop framing this north Indian south Indian concept.
YOU MIGHT ALSO LIKE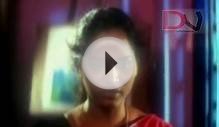 South Indian Telugu latest Masala Movie Hai Aishwarya ...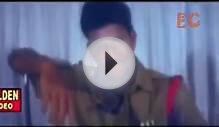 South Indian MidNight Masala Movie - Aame Ratri Telugu Hot ...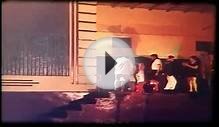 18+ B Grade Romantic Masala Movies | South Indian Midnight ...
Share this Post