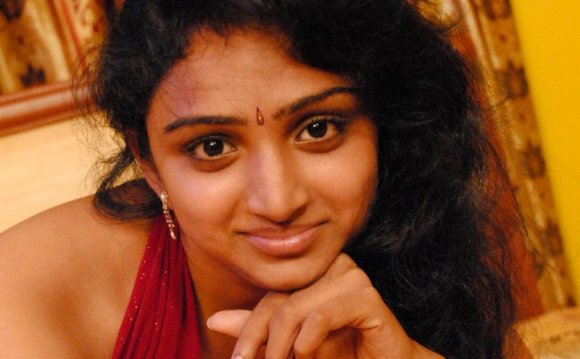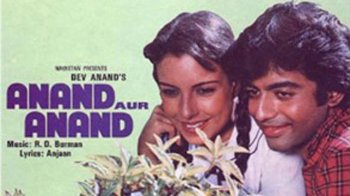 Mention flop star kids and names like Abhishek Bachchan and Uday Chopra start flashing. But do you know there is long list of star kids who did not do their parents proud and faded away from the public memory after trying their luck? Take a look at the star babas and babys who got the best launch-pad but failed to impress.
1. Suneil Anand
Son of the legendary Dev Anand who launched him in Anand Aur Anand in 1984, Suneil failed to impress the movie goers. Unlike his father who was a heartthrob of the millions, his son was a dud. Suneil acted in a couple of disastrous movies before eventually realizing he wasn't cut out for it. Currently, he is involved in his father's production company, Navketan Films.
2. Rajiv Kapoor
Rajiv Kapoor is another name you would probably never have heard. Well, he is the son of legendary Raj Kapoor. But unlike his dad, who had several hits to his name, Rajiv's only movie worth noting was Ram Teri Ganga Maili in 1985. Rajiv acted in 13 films before fading away.
3. Shadaab Khan
Being the son of iconic Gabbar Singh, aka Amjad Khan, you've got a lot of pressure on you already. Shadaab Khan could never quite live up to it. He made his debut in Raja Ki Aayegi Baraat, opposite Rani Mukherji, but could not keep up with the career graph of his co-star. While Rani went on to achieve great heights, Shadaab was left in the shadows.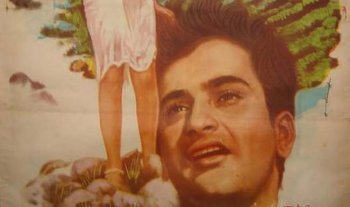 4. Karan Kapoor
This dude definitely had the looks to be an actor, what with his father Shashi Kapoor being the archetypal boy next door. However, all Karan Kapoor could achieve was being the poster boy for Bombay Dyeing. His first movie was Sultanat, which didn't do his career any good. He tried his luck in a couple more movies before giving up.
5. Kunal Goswami
Kunal Goswami is the offspring of yesteryear star Manoj Kumar. Neither did Kunal have the looks to match his father, his acting was pathetic too and this eventually led to his downfall. He acted in B-grade movies such as Ghungroo, Kalakaar and Paap Ki Kamee. He will always be remembered for the Kalakaar song Neele neele umbar par which was picturised on him.
6. Mimoh Chakraborty
Mimoh, short for Mahaakshay Chakraborty, is the son of original disco dancer of Bollywood, Mithun Chakraborty. Leave alone not matching up to his father's renowned dancing skills, Mimoh's acting career took a downward spiral after his debut film Jimmy in 2008. The 2013 release Enemmy with father also tanked.
7. Arya Babbar
Son of Raj Babbar, Arya has appeared in a few hit movies such as Guru and Ready, apart from royal flops like Tees Maar Khan. But he has failed to reach the same status as his dad.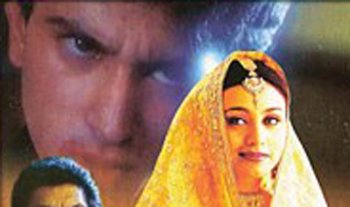 8. Esha Deol
When you are the daughter of 'Dreamgirl' Hema Malini and 'Jat Yamla Pagla Deewana' Dharmendra, you must have some awesome genes in your pool, right? Wrong! Just look at Esha Deol, whose only credit-worthy appearance in Bollywood was in an item number for the blockbuster Dhoom in 2006. After many years of delivering flops, Esha decided to get hooked and is today happily married, far away from the film industry.
9. Bobby Deol
Another progeny of Dharmendra, Bobby's career got off to a stellar start with hits such as Barsaat, Gupt and Soldier. Bobby excelled in the thriller genre right through the late nineties and early 2000s, but flopped when it came to playing the Romeo. His career graph went south as the years passed by, and today, he is only seen is his father's home productions.
10. Uday Chopra
Yash Chopra's son was always going to have a spectacular launch, and he did in the 2000 blockbuster Mohabbatein. However, it was a multi-starrer with Shahrukh Khan and Amitabh Bachchan stealing all the accolades. continued to appear in daddy dearest's banner films, did a few solos as well, but could never quite pass mediocrity in terms of acting. Perhaps the biggest score of his career is that he is dating the very hot Nargis Fakhri! Now, how did he manage that, we wonder?!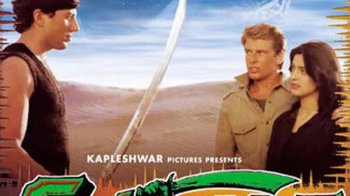 11. Tushar Kapoor
When you talk of Uday Chopra, is never far behind. Son of the colourful Jeetendra, Tushar's acting is anything but! His best performance so far in Bollywood is of a mute in the Golmaal franchise. He also showed shades of above-averageness in Shor in the City, but could never quite cut the line. That being said, if it comes as any solace, he is a more successful actor than Uday Chopra!
12. Kumar Gaurav
Rajendra Kumar's son Kumar Gaurav had the chocolate hero looks: he was tall, fair and cute, and you could say he had the makings of a star. Mahesh Bhatt's Janam even won him a lot of praise for his acting. He appeared in successful films like Love Story and Naam, and tried to re-launch his career with Kaante. However, the flops outnumbered the hits and he soon faded away.
13. Fardeen Khan
Feroz Khan was a stylish…check that…continues to be a very stylish persona both onscreen and offscreen. Unfortunately, the lesser said about his son Fardeen, the better! Feroz launched his son in Prem Aggan in the late nineties and the film did well, with Fardeen even winning the Filmfare best debutant award. However, despite a few noteworthy performances like Dev, he was party to flops galore and continues to try his luck till date.
14. Tanisha Mukherji
Tanisha is the daughter of Tanuja Chandra and sister of Kajol—two very good and successful actresses. Unfortunately, Tanisha could not live up to her family's name, and after being part of a string of flops such as Neal N Nikki and One Two Three, she was recently seen in the Bigg Boss house getting cosy with another dud, Armaan Kohli.
15. Sikander Kher
Despite being born to two extremely talented actors, Anupam and Kirron Kher, Sikander has not made the cut in Bollywood. He was first seen in Woodstock Villa (2000) and then most recently in Players (2011).
16. Riya Sen
Riya's mother Moon Moon Sen herself was a star kid, born to a popular Bengali actress, Suchitra Sen. While her grandmother, mother and sister (Raima Sen) all have done decently well for themselves, Riya is best remembered for the MMS scandal with Ashmit Patel.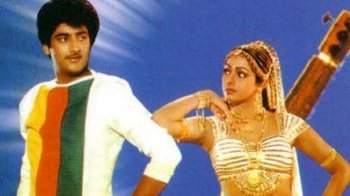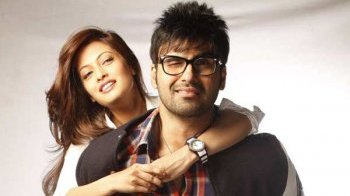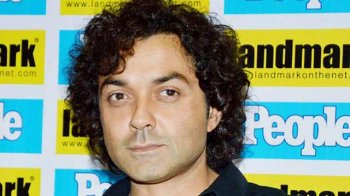 YOU MIGHT ALSO LIKE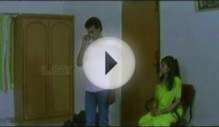 Dreams South Indian Romantic Mallu Movies | Hot Adult ...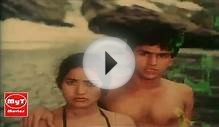 Kadhal express | 2015 South Indian Hot Movie | Malayalam ...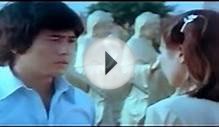 South Indian Movies |Snake Queen Full Length Tamil Movie ...
Share this Post