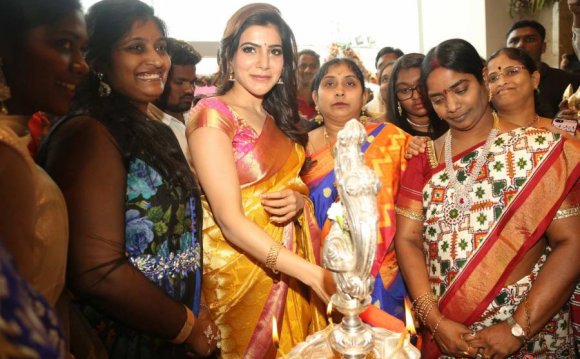 Thamizh. DOT. With respect to its businesses, scale, national languages of few other nations being Tamil, variety, talent-pool of directors, music-directors, technicians, actors, actresses, cinematographers, and what else!
I'm not claiming because I watch Thamizh movies predominantly. I do watch Telugu, Malayalam and few good Hindi movies as well. Still, if you see most of the Tamil movies get dubbed in Telugu and are huge hits over there. Note that it's "DUB" and not even "REMAKE"! But it's not the other way round. If you check out the history, Kamal Hassan's Sagara Sangamam, Ramya Krishnan, Soundharya's Ammoru and Anushka Shetty's Arundhati - were the only dubbed (Telugu to Tamil) super-hits in the past 30 years. Yes, of course, there are several number of excellent movies in Telugu; but doesn't click in Tamil-speaking markets much. Note that Baahubali was hit in Tamil not by dubbing. It was made simultaneously in Tamil. :-) There are instances where the audience were 'cheated' in the name of straight-Tamil movie, but actually dubbed - which became failures. Recent examples are Rudhramadevi and Inji Iduppazhagi - the latter being partly dubbed.
Tamil cinema is much, much bigger than bollywood. Let me list out a very few talents who ruled 'Indian cinema' on the whole, of course, topped bollywood all-time and basically from Tamil-speaking background, Career start with Tamil and Tamil cinema: A.R. Rahman, Manirathnam, M.S. Subbulakshmi, Vidya Balan, Rekha, Hema Malini, Sridevi, Kama Hassan, Rajinikanth, Madhavan, A.R. Murugadoss, Shankar, Gautam Vasudev Menon, C.V. Sridhar, Krishnan-Panju, L.V. Prasad, A. Bhimsingh, Bhagyaraj, Bharathiraja, K. Balachander, Balu Mahendra, Priyadarshan, Prabhu Deva, Shriya Saran, Vyjayanthi Mala, Genelia D' Souza, Waheeda Rahman, Balki, Ilaiyaraja, Dhanush, Kajal Aggarwal, Tamannah, Taapsee, Prakash Raj, Amy Jackson, Thotta Dharani, Nataraj, Jayalalithaa, Asin, Sendhil Ramamurthy, Siddharth, Aishwarya Rai, Priyanka Chopra, Shruti Hassan, Vikram, etc. Certain names here have made evergreen contribution to Bollywood in 50's to 70's even! - Of course, a few biggies from Telugu and Malayalam belts also have made big and decent in Bollywood out there like Ram Gopal Varma, Tabu, Ileana D' Cruz, Rana, Prabhas, Resul Pookutty, etc.
Kollywood (Thamizh Cinema) has acquired an identity of its own. The movies here have a class of their own, and even the Bollywood has not been able to ignore the industry. It has been forced to employ the services of talented directors, musicians, cameramen, choreographers, and stunt masters from the Tamil industry. No Bollywood hero has been able to woo the Tamil audience, just because of the already existing rich-content in Tamil cinema. Be it Amitabh Bachchan, Chiranjeevi, Mammooty, Mohanlal, Shah Rukh Khan or Aamir Khan, even if they act in Tamil films, they will be terribly ignored if the content is not good enough. First, the rest-of-south people in India should stop calling 'South-Indian cinema'. There are four different cinema industries here, churning out 150-200+ movies EACH, every year! Be it Filmfare or ITFA awards, it's given to all 4 industries separately! e.g. Filmfare Tamil, Filmfare Malayalam and so on. It's too biggg than you thought, my dude! :D
Dubbed films are least successful (mostly failures) unless the content is good enough, again. There hasn't been a single blockbuster dubbed movie from Hindi to Tamil FYI. Note here that no body here is against any language. (Diverts to different discussion altogether!) :D People here want to save every language of India. If the Tamils haven't protected this language Thamizh, it wouldn't have been existing now; though being older than Sanskrit! Finally, it's all about the 'good content' in Tamil cinema and the audience. The number of movies released every year both in Tamil and Telugu cinema, counted individually are usually higher when compared to Bollywood. If you combine, it's double the bollywood! but number doesn't matter. Quality matters!
But if you ask me which is the best cinema industry in Indian cinema right now, I would definitely point out Malayalam Cinema - Mollywood. Most of the very great movies are from this beautiful Kerala. An analogical comparison can be derived from the 80's Bengali cinema with today's Malayalam cinema. Recent examples that shook the audience allover India in several languages was Drishyam and Bhool Bhulaiya, which were from Malayalam cinema industry. Hindi cinema, yes, they do make great movies. but only at times - these days. Tell me a handful of Bollywood movies that you can watch with your family? Note that the Hindi-speaking/understanding states are also high in number - which automatically makes the audience base broad. But just with 8+ Crore (Direct Tamil audience- Dubbed Telugu audience not included) audience, the growth of Tamil cinema is amazing from any person's viewpoint.
Telugu cinema is mostly entertaining and Masala-type. Not generalizing. But it is. Malayalam cinema is fully class and rich in content. Tamil cinema becomes gripping and balanced because, it has all the good elements of Telugu and Malayalam cinema in it. Good stories, Extraordinarily talented Technicians (Most have been contributing to Bollywood), Self-sustaining capabilities, Lesser time for excellent-film-making, etc have made Tamil cinema the most sought-after and rich, not only in south; but in the entire Indian cinema. I don't want to use this word 'dominant' or 'dominating'. Every Cinema of India should be celebrated. We all-together should make each and every cinema industry of India - popular worldwide by encouraging and supporting each other. One shouldn't dominate the other - The same 'language' and 'culture' equality principle of a Thamizhan... :-)
YOU MIGHT ALSO LIKE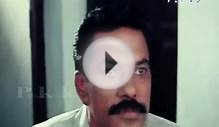 Miss shilpa South Indian Telugu Movies | Romantic Telugu ...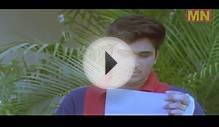 Telugu Hot Movies | Dear Sneha Telugu Movie | South indian ...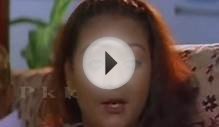 Nerajana South Indian Telugu Full Length Movie | Indian ...
Share this Post