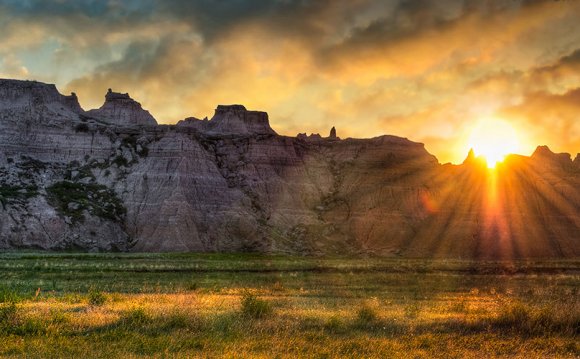 You might have noticed a flurry of film-related pieces here at ICTMN recently - that was because we were spotlighting movies that showed at the Red Nation Film Festival and the L.A. Skins Fest, both in Los Angeles and the American Indian Film Festival (AIFF), which takes place in San Francisco. The three fests run essentially simultaneously, which makes November a dream month for fans of Native film.
What's more, 2013 has been a truly outstanding year for Native cinema. In addition to an always-strong slate of documentary films, among them Indian Relay, Urban Rez, and Young Lakota, Native directors and actors turned in exceptional work in a number of movies, and that's what we'll focus on here. (By our own ad-hoc reasoning, and despite solid work by Natives in supporting roles, we're disqualifying the endlessly-analyzed farce that was The Lone Ranger and the less-ridiculous Jimmy P. for casting non-Natives in leading roles. Our list, our rules.) If you'd like to see some good contemporary narrative flicks by Natives or featuring Natives, here's a handful of the best:
Winter In the Blood
Starring a who's-who of Native actors that includes Chaske Spencer, Julia Jones, Gary Farmer, Michael Spears and Saginaw Grant, expectations were high for Winter in the Blood, and the film largely delivered. It was the opening-night feature at the L.A. Skins Fest; won the Grand Prize at the Montreal First Peoples Festival; and at AIFF its star Chaske Spencer won Best Actor and the brother team of Alex and Andrew Smith won Best Director. RELATED: Interviews with Chaske Spencer, Michael Spears, Lily Gladstone, and the Smith brothers.
Video of Winter in the Blood (Official Trailer)
The Lesser Blessed
At Red Nation, The Lesser Blessed was named Best Picture, and Joel Evans won Best Actor for his portrayal of a troubled teen; up the coast at AIFF, Kiowa Gordon took the prize for Best Supporting Actor. RELATED: Interview with Kiowa Gordon
Video of The Lesser Blessed Trailer - 2012 HD
Maina
This tale of a rivalry between two arctic peoples set in the pre-conact era took home Best Picture at AIFF, and its stars Roseanne Supernault and Tantoo Cardinal won for Best Actress and Best Supporting Actress. RELATED: "Best Actress Roseanne Supernault on Maina, Culture and Frozen Buns".
Video of Maïna - Trailer [HD]
The Cherokee Word for Water
This telling of a true story from the life of the late Wilma Mankiller was an opportunity to make a great film about recent Native history, and it succeeded in being just that. Star Kimberly Norris Guerrero, who portrays Mankiller in the movie, won Best Actress at Red Nation, where Cherokee Word for Water was the festival's closing-night film. RELATED: "Moses Brings Plenty Plays Charlie Soap in Cherokee Word for Water".
Video of The Cherokee Word for Water - TRAILER
Tiger Eyes
While not a "Native" film per se, this adaptation of a beloved Judy Blume novel marks a high point in Tatanka Means' acting career, and the warm reception from critics suggests he may get a look for more and bigger mainstream projects going forward. He actually won his awards in 2012 (Best Supporting Actor at AIFF and Best Actor at Red Nation), but Tiger Eyes got its biggest boost in terms of accessibility in the summer of 2013 when it premiered in theaters. It's also available on Netflix. RELATED: "Natives, Let's Put Our Money Where Our Mouths Are: Support Tatanka Means in Tiger Eyes".
YOU MIGHT ALSO LIKE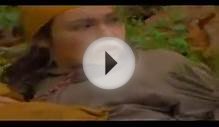 Trail of Tears Cherokee Legacy Native American Indian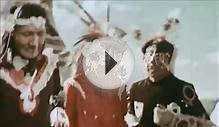 Native American Life - Early 20th Century & Plains Indian ...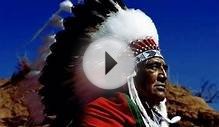 native american indian spirit horses
Share this Post