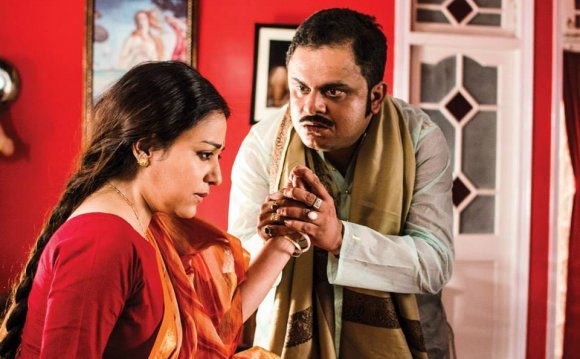 This is only a list on Indian films based on literary works from writers from all around the world or on the lives and writings of Indian authors. I have only included the films that I've watched and liked as well as a few that I'd love to watch. There are many more, but I've skipped really mainstream films, so you will not find here any Bollywood stuff apart from some of its Golden Ages, the 1950's. Suggestions are welcome.
For more films based on literature check Encyclopaedia of Hindi Cinema (Ed. Gulzar, Govind Nihalani, Saibal Chatterjee) and Encyclopaedia of Indian Cinema (Ashish Rajadhyaksha & Paul Willemen). Also see the invaluable information given by Chasingbutterflies and Madhuranjan below on the posts.
In the future I'll try to find time to write a small article on Indian cinema and literature. But for the moment, this is it…
Films not in the database (yet):
1) GHASIRAM KOTWAL (Mani Kaul, 1976) based on the Marathi play of the same name by Vijay Tendulkar.
2) CHAR ADHYAY (Kumar Shahani, 1997) based on a novel of the same name by Rabindranath Tagore.
3) IJAAZAT (Gulzar, 1987) based on Subodh Ghosh's Jotu Griha.
4) JUNOON (Shyam Benegal, 1978) based on Ruskin Bond's novella A Flight of Pigeons.
5) KABULIWALA (Tapan Sinha, 1965) based on the same name short story by Rabindranath Tagore.
6) ONE MONSOON DAY AKA ONE DAY BEFORE THE RAINY SEASON (Mani Kaul, 1971) based on the play Ashad ka ek din (1958) by Hindi writer Mohan Rakesh.
7) IDIOT (Mani Kaul, 1991) based on Fyodor Dostoyevsky's novel of 1869.
8) SARA AKASH (Basu Chatterjee, 1969) based on the novel of the same name by Hindi writer Ranjendra Yadav.
9) PARINEETA (Pashupati Chatterjee, 1942; Bimal Roy, 1953; Ajoy Kumar, 1969) based on Sarat Chandra Chattopadhyay's novel of the same name (1914).
10) SAMSKARA (Pattabhi Rama Reddy, 1970) based on a novel of U.R. Ananthamurthy.
11) ZIDDI (Shaheed Lateef, 1948) based on a short story of the same name by Urdu writer Ismat Chughtai, the lady of Urdu letters.
12) SUJATA (Bimal Roy, 1959) based on a short story by Subodh Ghosh.
13) GODAAN AKA THE GIFT OF A COW (Trilok Jetly, 1962) based on Munshi Premchand's novel of the same name (1936).
14) UTSAV (Girish Karnad, 1984) based on Sudraka's Sanskrit play Mrichchakatikam.
15) BIRAJ BAHU (Bimal Roy, 1954) based on the same name novel by Sarat Chandra Chatterjee (1914).
16) KHARGOSH AKA THE RABBIT (Paresh Kamdar, 2009), based on a short story by contemporary Hindi writer Priyamvad.
17) JOURNEYS WITH KABIR (Shabnam Virmani), a series of 4 documentaries on the legacy in modern India of 15th century's Hindi poet Kabirdas. The documentaries are: Had-anhad; Chalo Hamara Desh; Kabira Khada Bazaar Mein and Koi Sunta Hai.
18) ENDNOTE AKA ANTARAL (Ashish Avikunthak, 2005), based on Samuel Beckett's Come and Go.
19) NIRAKAR CHHAYA AKA SHADOWS FORMLESS (Ashish Avikunthak, 2007), inspired on the novel Pandavpuram by Malayalam writer Setumadhavan.
YOU MIGHT ALSO LIKE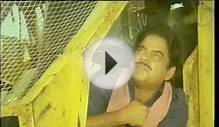 Mastan - Bengali Action Movie - Shatrughan Sinha, Mousumi ...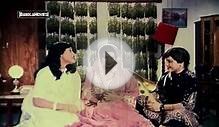 Bangla Movie - Vorosa - ভরসা Bengali Full Movie HD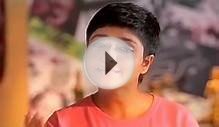 Jodi Bolo Hya Bengali COMEDY Movie 2015
Share this Post