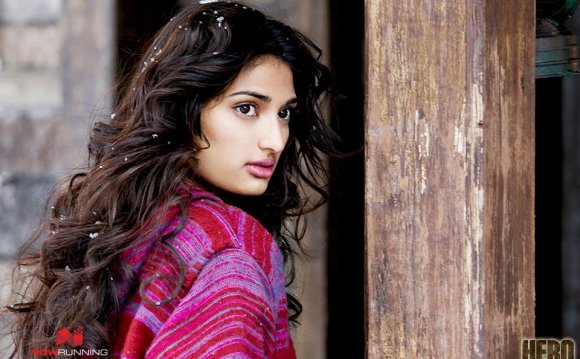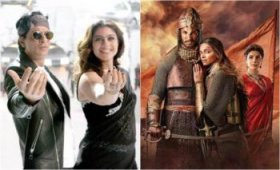 While Bajirao Mastani's collections registered a jump on weekdays, Shah Rukh Khan-Kajol's Dilwale had an upper hand on weekend. While Shah Rukh Khan's Dilwale earned Rs. 102.65 crore in its first week, Deepika Padukone and Ranveer Singh's Bajirao Mastani earned Rs. 86.15 crore.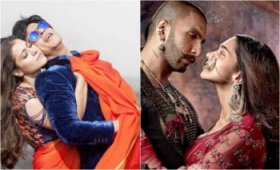 'Bajirao Mastnai' earned Rs. 10.25 cr on Monday and Rs. 9.40 cr on Tuesday, whereas 'Dilwale' made Rs 10.09 cr on Monday and Tuesday collections were Rs. 9.42cr.
Read: Dilwale box office collections: SRK, Kajol film crosses Rs 100 cr worldwide
Read: 'Bajirao Mastani' starring Deepika Padukone, Ranveer Singh collects Rs. 12.80 cr on opening day
Both films has a good run in the international markets as well, but 'Bajirao Mastani' may have slightly suffered due to 'Dilwale' overseas.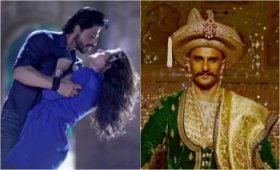 Expectations were sky high from both of big releases – Rohit Shetty's 'Dilwale' starring Shah Rukh Khan, Kajol, Varun Dhawan and Kriti Sanon and Sanjay Leela Bhansali's 'Bajirao Mastani' with Ranveer Singh, Deepika Padukone and Priyanka Chopra.
Read: Dilwale review
Read: Bajirao Mastani review
Bajirao Mastani narrates the love story of the Maratha warrior Peshwa Bajirao I and his second wife Mastani. While Ranveer and Deepika play the eponymous roles, Priyanka is seen playing Bajirao's first wife Kashibai.
Directed by Rohit Shetty, "Dilwale" reunites the iconic pair of Shah Rukh-Kajol after five years and is a commercial potboiler with a dose of romance, comedy and action.
The word of mouth for 'Bajirao Mastani' is very strong, and it might gain momentum during the weekend, but the masses are loving 'Dilwale'. It is an open ground for both the films as we have Christmas weekend followed by New Year. Both movies have the advantage to score more but it will be interesting to see which movie will take the royal seat at the box office.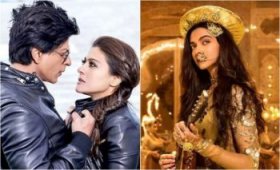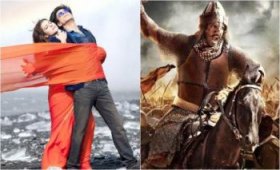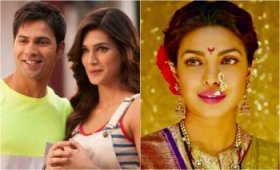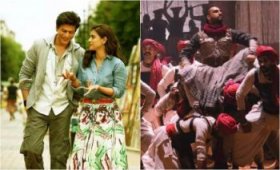 YOU MIGHT ALSO LIKE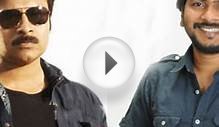 telugu movie India | latest images, India | , India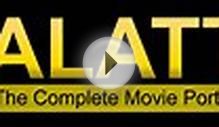 Tamil Movies, Latest Tamil Cinema - Movie News, Trailers ...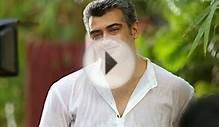 Thala Ajith 55 Movie New Looks HD 2014
Share this Post