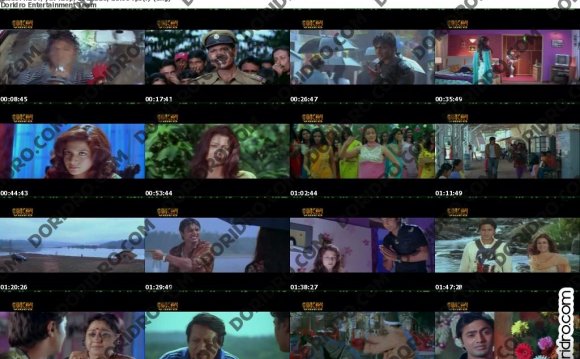 Premer Kahini (translation: Story of Love) (2008) is a Bengali film by Ravi Kinagi., the movie featured Dev, Koyel Mullick, Jishu Sengupta and Ranjit Mullick. This movie was the third and first hit movie of new Bengali hero Dev after super flop of his first film and second film . The movie is based on the 2006 Blockbuster Kannada Movie written and directed by Yograj Bhat
Akash (Dev) and Barsha (Koyel Mullick) met just by mere accident at Metropolish Fame Mall. Akash fell in love with Barsha instantly. However he lost contact with Barsha and could not track her address by any means. He was visiting a marriage ceremony of the daughter of his mom's friend and to his surprise, he found the bride was Barsha herself.
The protagonist Akash (Dev), on a visit to M G Road(a famous place in Bangalore) amidst a heavy wind, spots a pretty girl, Barsha (Koel Mullik). Whilst staring at her, he inadvertently falls into a manhole. Barsha rescues him from the pit, but in the process loses her heart-shaped watch she had just bought.
While accompanying his mother to Madikeri, Akash confronts a man named Jaanu (Neenaasam Ashwath). Jaanu, who has been following Barsha, beats up Akash thinking that he is in love with Barsha. Akash, unaware that Jaanu has vowed not to allow any one near Barsha, trashes Jaanu and his gang in return.
In Madikeri, Akash meets Barsha unexpectedly. He identifies himself and expresses his love towards her and offers to tie the watch as an indication for their marriage. Barsha, who is already engaged rejects his request. Still, Akash vows to marry Barsha if she meets him again. In the meantime, Akash discovers that his host in Madikeri, Col. Subbayya (Ranjit mullick) is Barsha's father, who is pretty much deaf and Barsha's marriage is a just a week away. Dejected, Akash throws Barsha's heart-shaped watch away. But Barsha calls him over the phone and taunts him to return. Delighted, Akash goes in search of her watch and brings it back. While searching it, he spots a rabbit, which he calls as Devadas and brings it along with him. A still from song Kunidhu Kunidhu
Since Barsha's friends are due to arrive from Mumbai for marriage, Akash takes Barsha to the railway station. The train from Mumbai is delayed by five hours, so Barsha and Akash decide to visit a nearby hill-temple. While returning from the temple, Akash and Barsha are caught in rain. An old couple offers Akash and Barsha to take shelter inside their hut. Akash, still in two minds about expressing his love to Barsha, grabs a couple of toddy bottles, goes out in rain and starts drinking. However, when Barsha walks towards him, offering an umbrella, he is under a state of intoxication and tells Barsha that he'd better stay away from Barsha to remain a decent boy, rather than to propose to or elope away with her.
Barsha is now in love with Akash and is in a dilemma as her wedding is due in a few days. Barsha requests him to take her to the top of a waterfall and expresses her love towards Akash, standing at the edge of the waterfall.
Akash, intent on marrying Barsha, takes her father, Subbayya for a morning jog to discuss his marriage with Barsha. But Subbayya a heart patient, tells Preetham that he's expected to die anytime and his only aim in life is to get Barsha married off to Gautam (Diganth). On the night before the marriage, Akash drives away from the house without taking Devadas. He then starts drinking the whole night in a road-side bar. He finds Gautam, asking the bar-owner for directions to Subbayya's home. When Jaanu tries to kill Gautam, Akash saves Gautam and convinces jolly that only Gautam is the best person to marry Barsha.
Next day, he drops Gautam to the marriage house, just in time for the marriage. He then declines to attend Gautam's marriage. Gautam asks for the heart-shaped watch as a remembrance but Preetham does not agree to give it. Akash then leaves. Meanwhile, on the wedding day everyone is searching for Akash, but he is nowhere to be found. His mother is the only one who know the truth about his love, and is worried of his whereabouts, but does not show her worry.
With a sigh in his eyes, Akash watches the arch proclaiming "Gautham weds Barsha". As he is trying to leave, Barsha writes a letter and put the heart shaped watch into it. She later ask devdas to carry the same to Aakash. But due to "godly intervention", devdas delivers the parcel to Subbayya. After reading the letter in which Barsha was ending her relationship, Subbayya came to know the truth about the love interest of Barsha. After taking the permission of Gautam, the Subbayya gives away the hand of Barsha to Aakash and the credits start rolling.
The music of Premer Kahini, composed by Jeet Ganguly, was released in India on 15 August 2008.Media partner of Premer Kahini is Bengali Music Channel Sangeet Bangla.
Song
Singer(s)
Duration
Aaj Swopno Sukher
3:41
Eso Na
Shaan
Premer kahini
Sanai Baje
Shreya Ghoshal
Sangsar sukhi hoy
Shreya Ghoshal, Babul Supriyo
Tumi chara
Shaan, Shreya Ghoshal
Rimjhim Ei Dharate
4:23
YOU MIGHT ALSO LIKE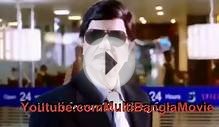 Bangla Movie 2015 || Purnodoirgho Prem Kahini 2 || By ...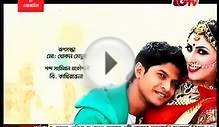 Olpo Olpo Premer Golpo 2015 Bangla Movie TVRip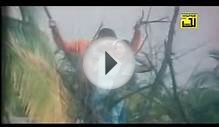 Bangla Movie Songs :protom premer poroshe dile tumi
Share this Post