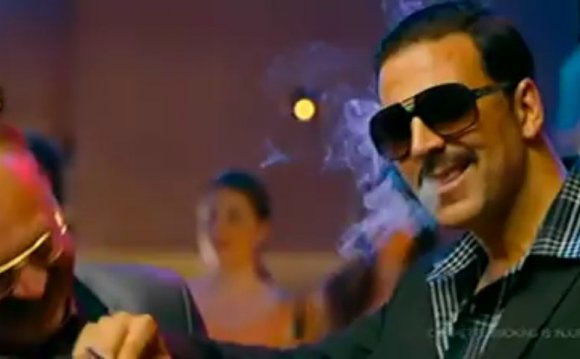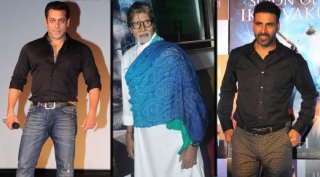 Bollywood stars Amitabh Bachchan, Salman Khan and Akshay Kumar are among the world's top ten highest-paid actors in Forbes first global list of actors.
Bollywood superstars Amitabh Bachchan, Salman Khan and Akshay Kumar feature in the top 10 highest-paid actors in the world list, earning more than Hollywood legends Dwayne 'The Rock' Johnson and Johnny Depp.
The list of 34 global actors, which has been compiled by Forbes magazine, also includes superstar Shah Rukh Khan and Ranbir Kapoor.
The Forbes's ranking of the 'World's Highest-Paid Actors' 2015 looked for the first outside the US to create a truly global dollar tally of film's leading men.
The list features 12 newcomers, five from India alone. Of the 34 actors, Indian stars comprised the largest number of listees after the US, earning a combined USD 140.5 million, Forbes said.
Bachchan and Salman each made USD 33.5 million to tie at 7th place, earning more than American actors Chris Pratt and Oscar winner "Gone Girl" actor Ben Affleck combined, "without being US household names."
Akshay, one of "Bollywood's busiest leading men", ranks 9th on the list with USD 32.5 million in annual earnings–equal to Hollywood A-listers George Clooney and Brad Pitt's combined haul in the same time frame, Forbes said.
Describing Shah Rukh as "India's Leonardo DiCaprio", Forbes ranked him 18th on the list with earnings of USD 26 million.
Ranbir is ranked 30th on the list with USD 15 million earnings.
The list has been topped by actor Robert Downey Jr with earnings of USD 80 million that skyrocketed thanks to top-grossing movies such as "Avengers: Age of Ultron". On the second spot is Jackie Chan with earnings of USD 50 million, "Fast and Furious" actor Vin Diesel at the third spot with earnings of USD 47 million and "American Sniper" actor Bradley Cooper on the 4th position with USD 41.5 million in earnings.
Forbes said Bachchan, 72, "out-earns" the next oldest actor on the list, 63-year-old "Taken" star Liam Neeson, by USD 14 million, thanks to his roles in movies such as 2014's "Bhoothnath Returns".
Bachchan bolsters his earnings as the longstanding host of "Kaun Banega Crorepati", India's version of "Who Wants To Be A Millionaire". The show recorded an average weekly viewership of 5.2 million in its 8th season, which aired in 2014, Forbes said.
Salman, 49, one of India's biggest star, tied with Bachchan despite a career trailed by controversies, including conviction for poaching of a blackbuck and a hit-and-run car incident which killed a homeless man.
His Being Human clothing line clocked USD 30 million in 2014 revenue, with proceeds going to his foundation.
"Though such lawsuits may have doomed his career stateside, Khan maintains a loyal following, particularly among India's provincial moviegoers, " Forbes said.
47-year-old Akshay, who makes an average of four movies a year, boasts a production schedule busier than most Hollywood or Bollywood stars.
He earned top rupee for roles in 2014 movies such as "Holiday" and "Entertainment" and bolstered his paycheck hosting Indian reality TV shows, it said.
Shah Rukh, also known as the King of Bollywood, makes the same amount as iconic Hollywood actor, producer and raper Will Smith and more than "Good Will Hunting" actor Matt Damon, "X-Men" actor Hugh Jackman or Oscar-winning actor Russel Crowe.
Ranbir's USD 15 million earning rounds out the Indian contingent. Though he made less than his compatriots, he still out-earned American actors Chris Pratt, Chris Evans and Hong Kong star Andy Lau.
The 32-year-old, one of Bollywood's top male actors and joins the World's Highest-Paid Actors list for the first time.
On how do Bollywood's stars make so much money, Forbes said though Indian movies gross far less than US films at the box office, they recoup costs by selling satellite rights to TV channels. Unlike the US, where first dollar gross deals are a thing of the past, Bollywood stars continue to earn a cut of each film's ticketing revenue.
"Like their US counterparts, they also supplement movie pay with product endorsements. Though these tend to be less lucrative than American stars' seven figure deal, Bollywood's best tend to rep over 10 different products, some more glamorous than others, " it said.
The measures money earned from June 1, 2014 to June 1, 2015 before subtracting management fees and taxes; figures are based on data from Nielsen, Box Office Mojo and IMDB, as well as interviews with agents, managers, lawyers—and stars themselves.
YOU MIGHT ALSO LIKE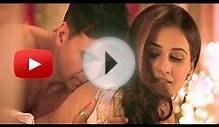 Akshay Kumar Upcoming Movies list 2014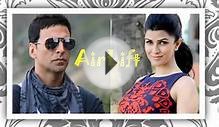 Akshay Kumar New Upcoming Latest Bollywood Movies List ...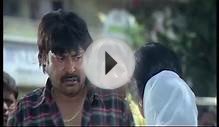 Suhaag | Hindi Full Movie | Akshay Kumar, Ajay Devgan ...
Share this Post