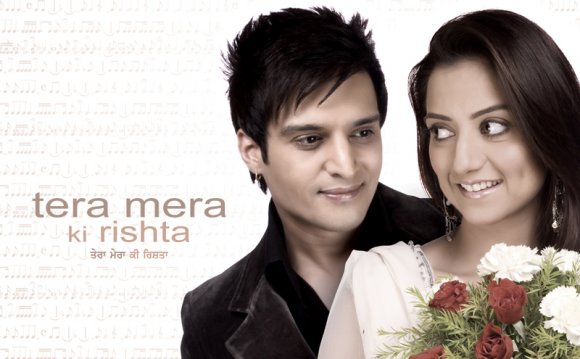 Starring Jimmy Sheirgill, Kulraj Randhawa, Raj Babbar, Gurpreet Ghuggi, and Anupam Kher. Directed by Navaniat Singh. In Punjabi with English subtitles. Rated G.
Tera Mera Ki Rishta is hoping to change the image of Punjabi cinema with it's sombre and mature take on the old romantic formula matching a beautiful, virtuous village girl from Punjab with a spoiled foreign Punjabi guy, or Non-Resident Indian.
Watch the trailer for Tera Mera Ki Rishta.
To the well-worn viewer of Bollywood and Punjabi romantic comedies, the story of Rajjo (Kulraj Randhawa), the daughter of a wealthy landlord, and Meet (Jimmy Sheirgill), an ice-hockey-playing, motorcyle-riding university student from Vancouver's Punjabi community, may seem like a hundred movies they've seen before.
But director Navaniat Singh and veteran Bollywood/Punjabi screenplay writer Amrik Gill breathe new life into the old formula by creating vivid characters and believable situations, given the constraints of a conventional love story. The beautifully written dialogue is pitch-perfect.
Meet and Rajjo reluctantly fall in love when they meet as guests (she is the bride's best friend and he is the bride's Canadian cousin) at a prolonged wedding celebration, but the director-writer duo treat their chance encounter to flesh out deeper themes of love, relationship, family, and longing, which resonate with sincerity.
They have even taken care to integrate the comedic elements (which is usually a series of comedy skits to break the monotony of the story, and often have no relation to the central plot) by making Punjabi comedy king Gurpreet Ghuggi's character a wedding planner who still pines for his lost love.
Leads Sheirgill and Randhawa, who previously starred in the acclaimed Punjabi film Mannat, are first-rate as lovers who must manoeuvre family relationships to be together. They're backed by an A-list cast of Bollywood's top veteran actors like Raj Babbar, Anupam Kher, and Archana Puran Singh.
Up and coming Punjabi film directors should make Tera Mera Ki Rishta an essential refresher course for its tightly knit structure and nearly flawless execution.
YOU MIGHT ALSO LIKE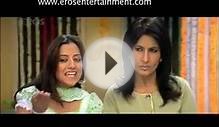 Punjabi girl hates Jimmy Shergill - Tera Mera ki Rishta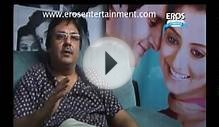 Tera Mera Ki Rishta (Making of Movie)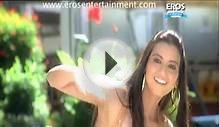 Making of Movie - Tera Mera Ki Rishta
Share this Post