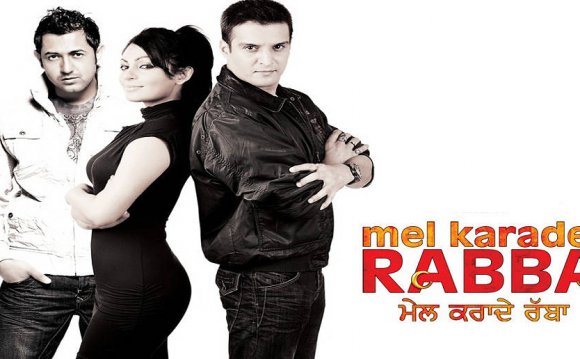 All dressed up, going places
It's balle balle time for Punjabi movies, which were once defined by
tacky scripts and shoe-string budgets. Once a country cousin of
mainstream Hindi cinema, Punjabi cinema is finally coming into
its own, helped by youthful directors and actors
Jasmine Singh
The electronic machine on the ticket counter displayed the words "Sold Out." A bunch of genuine cinema buffs went twice to re-check. It was the same the next week, they found "Sold Out" again stuck to the machine. It wasn't Sallu Bhai's Dabangg, neither was it a multi-starrer masala Hindi movie. With a catchy title, Jatt & Juliet, the Punjabi movie in question had been running houseful for two consecutive weeks. The movie went houseful for four consecutive weeks.
It was for the first time, a Punjabi film did humongous business on the very first day of its opening. The director of the movie, Anurag Singh, substantiates it with figures when he tells us that Jatt & Juliet did a business of Rs 80 lakh, leaving us to decipher the rest. Today, the director who is going through the post production of his next film, Jatt and Juliet 2, a sequel of the first blockbuster Punjabi film has to turn down almost one Punjabi film project every day.
New terrain
This is definitely a pointer towards something new and different. Punjabi cinema, for once, has come out from the sarson ke khet and is exploring hotspots of youth such as universities. For once, it is making the Jatt fall in love instead of making him fight with a gandasa. In a first, Punjabi cinema has hit the Rs 30-crore club. The figure stands meekly in front of the Rs 100-crore that Bollywood is raving about. However, it is a commendable job done, given the fact that the only figure heard of in the context of Punjabi films was Rs 30 lakh. New-age Punjabi cinema has created a splash with many new ventures. Successful productions like Carry On Jatta, Yaar Anmulle, Saadi Love Story, Tu Mera 22, Main Tera 22, Singh vs Kaur, have done a business of anything between Rs 20 and Rs 30 crore, setting trends as in new scripts, fresh actors, newer territories, sequels and bigger budgets.
From scratch
Jatt Jeona Maur, Jatti Da Badla… Punjabi cinema has revolved around the handsome jatt, till someone sent him packing to Canada where he had to deal with a lot of things. Punjabi directors encashed the situation by translating them in movies like Asa Nu Maan Watnan Da, Kabaadi, Jag Jeondiyan Dey Meley, till the time it was decided no more. Now, the jatt would go back to his college days, fall in love, hang out with friends, and participate in youth festivals. "This has opened a new chapter in Punjabi films, " shares Navaniat Singh one of the directors who ushered in the different jatt in this era. "This is when Punjab and Punjabi film fraternity decided to go young, happy and joyful with movies like Mel Karade Rabba, Dharti, Saadi Love Story, Yaar Anmulle, Burrah, Tu Mera 22 Main Tera 22, he adds. It is this "newness" in Punjabi cinema that caught the fancy of the audiences, the actors and the producers alike. Today, everyone is laughing their way to success at the box office, which pretty explains the popularity of movies based on comedy.
Laugh-a-riot
As long as we know, Punjabi actor and stand-up artist Gurpreet Ghuggi would leave us in splits with his timely punches and one-liners. Then director Smeep Kang, along with his hilarious cast of Gippy Grewal, Mahie Gill, Binnu Dhillon, BN Sharma and Gurpreet Ghuggi, spread the laughing gas with Carry On Jatta. The movie was a 2012 blockbuster, earning maximum revenue through DVDs.
Binnu Dhillon, a character artiste who is now working simultaneously on eight to nine projects, all of which happen to be in the genre of comedy in different forms, believes in the long-lasting effect of comedy and also views it as a lucrative genre. "This year I will be seen in Lucky Di Unlucky Story, Rangeelay, Naughty Jatts, Jatts In Golmaal, Jatt Airways, Don't Worry Yaara, Vyah 70 km. After the runaway success of Jatt & Juliet and Carry On Jatta, the directors, actors and producers can now hear the 'laughter of money' more clearly, " he adds. Not very far is another genre that the Jatt loves, Romcoms (Romantic Comedy). Anurag Singh had never imagined this genre would hit it off so well with Punjabis as well as non-Punjabis. "I was sure that I was making a good movie, but I didn't see this coming. It did outstanding business and created this Rs 30-crore club, " adds Anurag, as he is all set to recreate the magic with the sequel Jatt & Juliet 2.
However, it isn't the directors alone, the singers, actors and producers have tasted success and want some more of it. What we have are multi-star cast films trying to accommodate as many singer actors and pretty NRI faces as possible.
Act along
Gippy Grewal, Amrinder Gill and Diljit D osanjh managed to create a commendable record at the box office. Other singers followed suit, not wanting to be left behind. The year 2013 marks the acting debut of many such Punjabi singers Miss Pooja, Sharry Mann, Geeta Zaildar, Roshan Prince, Alfaaz. Gippy Grewal, who produced the most expensive movie in Punjabi cinema, Mirza, worth Rs 5 crore, speaks his mind on how Punjabi cinema is a serious movie-making business and why singers want to act.
Granite installers near me best granite countertop installers.
YOU MIGHT ALSO LIKE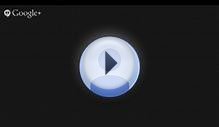 Full Punjabi Movie Mel karade rabba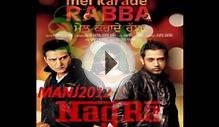 Mel Karade Rabba new punjabi movie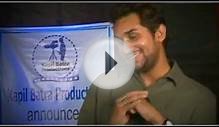 "Mel Karade Rabba 2" Punjabi Movie Auditions Part 4 ...
Share this Post