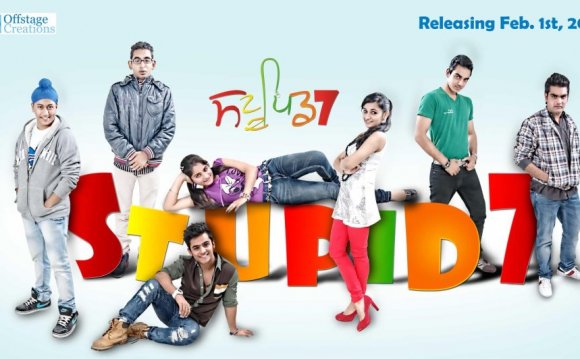 Jaswinder Bhalla
Born
Jaswinder Singh Bhalla
(

Other names
Chacha Chatar Singh
Education
Occupation
Years active
1988-present
Jaswinder Singh Bhalla (born 4 May 1960) is a Punjabi comedian and actor. He is also a faculty at Punjab Agricultural University. He started his professional career as a comedian in 1988 with Chankata 88 and became actor with film Dulla Bhatti. He is best known for his comedy series Chankatta and comedy roles in various Punjabi films. He is famous for always using taglines in his movies, and bringing a comic touch to movies through them. He also performs in stage acts and has done tours of Canada and Australia for his stage show Naughty Baba in Town.
Childhood[edit]
Jaswinder Bhalla was born on 4th may 1960 in the town of Doraha, Ludhiana . His father Master Bahadur Singh Bhalla was a primary school teacher . He got his basic education from Senior Secondary School Doraha.
Education[edit]
He did his Ph.D. in Agriculture Science from Punjab Agricultural University and is a full-time professor at PAU as well.
Comedy career[edit]
He started performing on Independence day and Republic day shows . Jaswinder Bhalla and two of schoolmates got selected for All India Radio in 1975 . As a student at Punjab Agricultural University, Jaswinder Bhalla had done comedy performances in university programmes. He started his professional career in 1988 along with co-performer Bal Mukund Sharma with audio cassette Chhankata 1988. Bal Mukund Sharma and Jasiwnder Bhalla were classmates in Punjab Agriculture University. Word Chankata originated from the college level annual show performed by Bhalla and Sharma in PAU. They were noticed by Doordarshan Kendra, Jalandhar while performing in Professor Mohan Singh Mela (cultural festival) on personal backing of Punjabi author Jagdev Singh Jassowal. He has released over 27 audio and video albums of Chankata series. Apart from Bal Mukund Sharma, Neelu Sharma has also been part of Chhankata series. Starting with Chhankata 2002, series is also realised as video cassette.
Popular characters[edit]
In his Chhankata series, he portrays many characters carefully chosen from all walks of Punjabi society. One of the main characters is Chacha (Uncle) Chatur Singh, who is an old villager and talks about Punjab's politics, differences between rural and urban life, and tells jokes from all walks of life. Another character he portrays is Bhana, a youngster from Chatur Singh's village who has emigrated to USA and appears in the Chhankata as NRI. JB, another character portrayed by Jaswinder Bhalla, is the son of Chatur Singh. Another notable character is Taya Fumhan Singh.
Film career[edit]
Jaswinder has worked in Punjabi feature films like, Jeeja Ji, , , , Apan Phir Milange, , , . In some Punjabi films he always speak with different Takia Klams. Such as Mein Taa Bhannduu Bullan Naal Akhrote, Je Chandigarh Dhaijoo Pinda Warga Taa Rehjooo or Dhillon Ne Kaalaa Cot Aiven Ni Payeya. He said through his art, he highlights social evils like female foeticide, drugs and unemployment.
Controversy[edit]
In his album Chankatta 2003, he was alleged by certain ragi jathas of making mockery of them and raised strong objections to his album. An apology was issued by the artists and producer of the album. His latest album Mithe Pochey also faced ire of Nambardaars of various villages in Punjab for his satire on them. He was allegedly assaulted by Punjab government official due to his satire on government.
Personal life[edit]
He is married to Parminder Bhalla. He has a son named Pukhraj Bhalla, who has also appeared in some of the Chankata cassettes since 2002. He also has a daughter. He is good friends with Balmukund Sharma, who appears as Bhateej in the Chhankata series.
Chhankata 88
Chhankata 90
Chhankata 91
Chhankata 92
Chhankata 92 1/2
Chhankata 93
Chhankata 93 1/2(Chacha Shame Shame)
Chhankata 94
Chhankata 95
Chhankata 96
Chhankata 96 1/2
Chhankata 97
Chhankata 97 1/2
Chhankata 98
Chhankata 98 3/4
Chhankata 99 1/4
Chhankata 99 1/2
Chhankata 2000
Chhankata 2000 1/2
Chhankata 2001
Chhankata 2002
Chhankata 2003 (Chacha Sudhar Gaya)
Chhankata 2004 (Ambarsar Da Paani)
Chhankata 2005 (Jarh 'Te Koke)
Chhankata 2006 (Kadd Tiya Kassran) - Special 25th Anniversary
Chhankata 2007 (Kar Ta Kunda)
Chhankata 2009 (Mithe Pochey)
Filmography[edit]
Year
Film
Role
Notes
1998 Dulla Bhatti 1999 Inspector Jaswinder Bhalla Says- Mein Taa Paado Parhne 2003 Badla The Revenge Amaru 2005 Nalaik Sajja Singh 2006 Jija Ji Says- Jutti tang javai nang, sari umar mat mar dinde aa.. 2007 Billian Ch Bandar 2007 Babal Da Vehra Massar 2008 Layi Lagg Says-Sheesha Tidkeya Te Geya Amli Jhidkeya Te Geya 2008 JB Says- Main Ta Bhann Du Bulla Naal Akhrot 2010 Rajvir's Mama Says- Sada Patola Satho Hi Ohla 2011 Prof. Bhalla Says- Saheli Te Haveli Edi Cheti Ni Bandi 2012 Aappan Pher Milange Gora Gappi Says- Mein taa dharti te baith ke chann nu vech dooo, rann ki cheej aa 2012 Joginder Singh Says- Je Chandigarh Dhai ju Pinda Warga Taa Reh ju 2012 Coach Suchha Singh Sandhu 2012 Advocate Dhillon Says- Dhillon ne kala coat aiven ni paya, 2.Sali gandi aulaad, na majaa na swaad 2012 Prof. Bhalla Says- Software Sikhadoon Kalle-Kalle Nu 2012 Baalla Says- Zakham Laan Nu Paala te Malham Laan Nu Baala 2013 Stupid 7 Parry's Grandfather 2013 Parminder Singh Puppy Says- Sale do jammay dowain nikamme 2013 Gurvinder Brar Says- 365 charitar naar de, saara saal bande nu maarde 2013 Retd.DSP Baldev Singh Says- Ik teri arrh bhan ni, lassi peen da shaunk na koi 2013 Balli Chacha Says- Jhote khare ton te chache charre ton jinni door rahoge, sehat lyi onna changa 2013 Inspector Joginder Singh Says- Akh laal aa tan tin star ghanere aa, Inspector joginder naal mukabla, lagda maut nerhe-terhe aa 2013 Prof. Parwana Says- Maarhi soch te pair di moch, bande nu agge vadan nhi dindi 2013 Jatt Airways Says- Zameen Banjar te Aulad Kanjar rabb kisi nu na deve 2013 Viyah 70 km Piyara Singh Lotte Says-Mistree Piyara Singh Lotte jadon vi karda gall guniye ch karda 2013 RSVP - Ronde Saare Vyah Picho 2013 2013 Just U & Me Says - KHUD CH WDEYA SAPP TE JNAANI CH WDEYA SHAKK, AUKHE E NIKAL DE NE 2014 Marrij da Garrij 2014 Sukhbir Singh Sohi Says AKH BAAJ VARGI TE NEEYAT TALLE ALE SADH WARGI 2014 Saada Jawai NRI 2014 Mama Says - Sach Keh gaye seyane bharo change andro saude phena mittiyaan jije kaude 2014 Mr. & Mrs. 420 2014 Chakk De Phatte 2 2014 Jatt Risky 2015 2016 Carry on Jatta 2 Advocate Dhillon
KETO Fat Burn descripcion stop KETO paleo or intense exercise Burn Fat.
YOU MIGHT ALSO LIKE
Deeva Bote Te || New Comedy Punjabi Movie 2015 Anand Music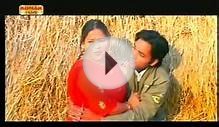 LALLI DA VIAH | New Full Punjabi Comedy Movie | Latest ...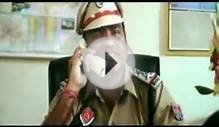 P B 2013 Punjabi Movie (3)
Share this Post