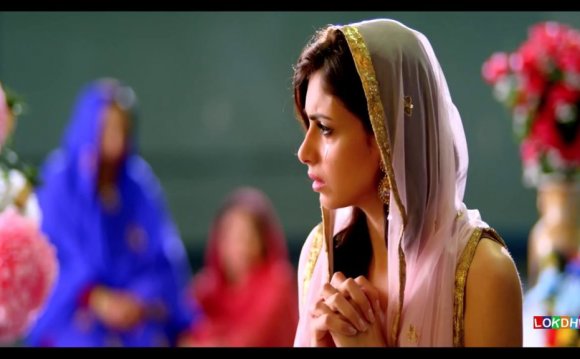 Synopsis: 'Best of Luck' is the story of 2 lovers - Kullu (Gippy), a pizza delivery boy in Vancouver and Goli Badmaash (Jazzy B), a modern day 'Robinhood' kind of a gangster, who helps the needy and wants to finish drugs. Both of them fall in love, Kullu with Simran (Sonam) and Goli with Preet (Simran). But the real story begins with the kidnapping of Goli by Kullu and Happy (Binnu). But soon they join hands to help each other get their girls.
Review: Best Of Luck, was one of the most awaited films because of many reasons. One of them being that 2 Superstars - Gippy and Jazzy would be seen together for the first time. To start with, Best of Luck isn't any regular slapstick kind of a comedy film, which are on offer these days in Punjabi Cinema. It's a film which has a proper storyline and the first half is used as a built up towards that story.
Dheeraj Rattan, one of the premium Punjabi writers has written the story for this film. His story has some weightage in the overall film. Not very often we get to witness a comedy, especially in Punjab where you have a proper storyline. Dheeraj Rattan and debutante Anugrah Bohrey jointly have done the screenplay for this film. Screenplay is very cleverly written and establishes the characters of both Gippy and Jazzy well, which sometimes might become difficult in a film with two superstars.
Music by Jatinder Shah was good but carried somewhat more expectation because this time he had not one but two great singers. But still almost all the tracks are a hit - 91 ya 92, Khangya, Rattan Lamiyan and Judaiyaan (Master Saleem version in the movie). Music is the heart and sole in a Punjabi film and almost acts as one of the leads for a Punjabi film. Jatinder Shah has one more hit in his kitty.
Manmord Sidhu makes his debut as a director after producing Jatt & Juliet 2. He has done a good job as a director, be it the framing, performances or even the locations. He's done it all well and his creative Director - Rohit Jugraj, equally supported him.
Gippy Grewal has his 3rd release of 2013 in Best Of Luck. This one was very unusual from his regular roles, which he's done before. Jazzy B makes a confident debut. It was his voice that did the magic for him in his dialogue delivery. But there is always a scope for improvement for Jazzy who I am sure will get better with every passing film he does.
Sonampreet Bajwa makes a dream debut. She stands out in a male oriented film. She looks good and also acts confidently. Simran Mundi, after having done a hindi film now gets in to Punjabi Cinema. She has done a descent to good job. But she needs to work on her Punjabi. Binnu Dhillon, excels once againg. None but only Binnu can make you laugh even in a sad situation, which shows the excellence of this man.
Naresh Kathooria and Anugrah Bohrey's dialogues in the film are different form a regular slapstick comedy film. However, they do their job properly i.e. to make the audiences laugh and maintain their interest in the film. Gippy, Jazzy and Binnu have their fare share of punch lines.
Karamjit Anmol stands out and does a very unusual kind of a character that speaks a completely different Punjabi. Puneet Issar also has acted well and was seen after a long time in a Punjabi movie. Other supporting cast like Harpal Singh, Naresh Kathooria, Bobby Bedi and others has done a good to all right job.
YOU MIGHT ALSO LIKE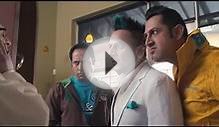 Best of Luck – Punjabi Movie 2013 Jazzy B | Gippy Grewal ...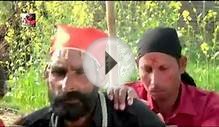 Best Of Luck- 7 - Punjabi Movie Coming Soon - Babu ...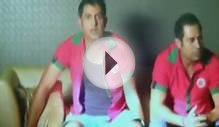 Best OF Luck Full Movie Punjabi Jazzy b Gippy Grewal 2013
Share this Post