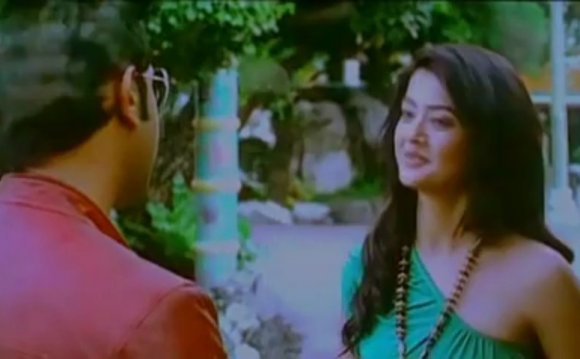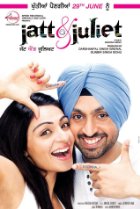 1.
Jatt & Juliet (2012)
Jatt is a mischievous lovable sort of a guy whilst Juliet is the typical Punjabi modern day girl. Sparks... (140 mins.)
2.
" Fateh Singh (Diljit Dosanjh) is a Punjab police constable that desperately wants a promotion. Because of this, he accepts Deputy Commissioner request backed up by Inspector Singh's (Jaswinder Bhalla) to fly to Canada to retrieve his daughter, Pooja Singh (Neeru Bajwa). " - iamwaqasuzair
3.
4.
Disco Singh (2014)
Laatu is a band musician that is in love with a model (Surveen Chawla) who is forced to be his girlfriend after being forced by a gangster.
5.
" Stupid 7 is a movie based on everyday problems of punjabi students, punjabi culture is beautifully portrayed in this movie. A must watch. " - iamwaqasuzair
6.
Yaar Anmulle (2011)
A story of three friends - Guri, Deep and Sher Singh - who are studying in a university and are staying together in the hostel of the same university...
7.
Rangeelay (2013)
Sonny is a collection agent for the Rangeelay Fynance Company. When he repossesses a scooter from Simmi, it's love at first sight. But she is free spirited, spoiled, cynical and does not believe in love. And she is also engaged to Ricky. (129 mins.)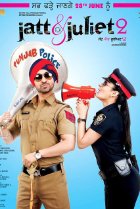 8.
Tu Mera 22 Main Tera 22 (2013)
Two punjabi brothers went to australia in their father's home not to help their father but to enjoy... (114 mins.)
" The story unfolds in Melbourne, Australia with two spoilt rich brothers and best friends Robby (Amrinder Gill), Rolly (Honey Singh). Their businessman father is worried about the future of his irresponsible sons so he strikes a deal with them, by throwing the brats out of his house sending them to Punjab. " - iamwaqasuzair
9.
Lucky DI Unlucky Story (2013)
Lucky, is a happy bachelor who finds Kirat, a beautiful woman. He wins her heart for marriage but a murder, crazy uncles and other hijinks come in his way. Will they ever get married??
" A comedy movie, about how things went wrong for lucky and get more complicated and funny when he tries to fix things. " - iamwaqasuzair
10.
Bha Ji in Problem (2013)
A man is married to two women; both wives unaware of the other's existence. When a proposal arrives for his sister, he must turn to Jeeta for help.
" A laughter package. " - iamwaqasuzair
11.
Daddy Cool Munde Fool (2013)
A man and his brother love the daughters of the same mother that thier Father loves.
" Another of Jaswinder bhalla's great entertaining work, must watch. " - iamwaqasuzair
12.
Carry on Jatta (2012)
A young woman is considering marrying a man who has no family.
" Carry On Jatta is a 2012 Punjabi comedy film directed by Smeep Kang, and starring Gippy Grewal opposite Mahie Kaur in lead roles. The film released on 27 July 2012, and was marked amongst the top Punjabi comedy movies of the year 2012. " - iamwaqasuzair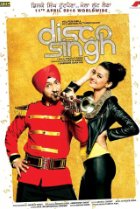 13.
Singh vs. Kaur (2013)
Nihal Singh is a young man from a village in Nabha, who in an attempt to get rid of an unwanted marriage proposal...
14.
Yaara O Dildaara (2011)
Romantic family film that revolves around love and relationships. Karam Singh Sandhu is the modern patriarch of the Sandhu Group of Companies... (150 mins.)
15.
Best of Luck (2013)
A kidnapping of a Gangster leads two young chaps towards their bad luck. But soon they become friends with this gangster and he helps them woo the families of the girls they fall in love with.
" Best of Luck is a Punjabi film starring Gippy Grewal, Jazzy B (in his acting debut), Binnu Dhillon, Simran Kaur Mundi (Miss India Universe 2008) and Sonam Bajwa. " - iamwaqasuzair
16.
" Ishq Garaari is a Punjabi film directed by Dheeraj Rattan. It is produced by Ravi Jain & Karan Bali and stars Sharry Maan, Rannvijay Singh, Mandy Takhar, Gulzar Chahal, Miss Pooja Vinaypal Buttar, Gunjan Walia and Prabhleen Sandhu, the film also has a song titled 'Khalaara' by Yo Yo Honey Singh. " - iamwaqasuzair
17.
18.
" R.S.V.P. is a comedy movie mixing a sequence of events for selecting the right spouse to getting married. " - iamwaqasuzair
19.
" Story of Viyah 70 Km is written by Amberdeep & Naresh, Movie will be directed by Mushtaq Pasha who had previously directed Punjabi Movie Main Tu Assi Tussi" in 2006. Chief Asst. Director is Raman K Jangwal and is produced by Vivek Ohri and Rajan Batra. " - iamwaqasuzair
20.
" Pinky Moge Wali is a Punjabi film starring Neeru Bajwa, Gavie Chahal, Geeta Zaildar, K S Makhan, Harpal Singh, B.N. Sharma as the prominent characters. Music for the film will be given by Jitender Shah, Gurmeet Singh & Rohit Composer and Guri Bal. " - iamwaqasuzair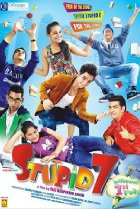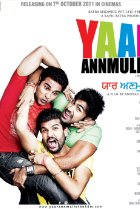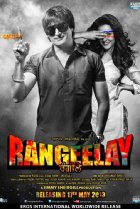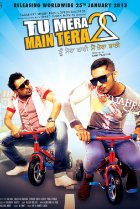 YOU MIGHT ALSO LIKE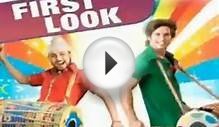 Punjabi Movies 2013 sukhaboss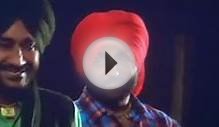 [PunMovies.Com] Haani (2013) punjabi movie watch online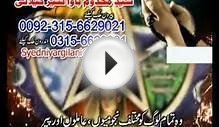 indian punjabi movie lucky ki unlucky story last part
Share this Post