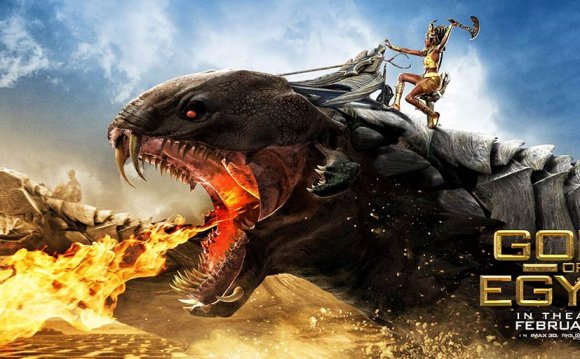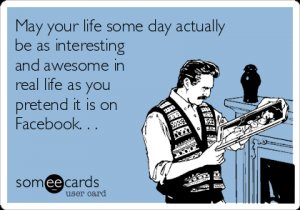 This week marked 20 years since the release of Dilwale Dulhania Le Jayenge (#20YearsOfDDLJ). If that doesn't make any sense, think of it like this – it's the desi equivalent of celebrating the 20th anniversary of Return of the Jedi.
I posted the following on both Twitter and Facebook.
One reply to the tweet said – "lol. The one person I didn't expect this tweet from 😛"
Ironically, had I posted the trailer to the new Star Wars movie, I don't think I would have gotten these replies. So it got me to thinking – what is it about a person's online persona that makes people expect certain types of posts instead of others?
It is of course no surprise that we carefully craft our online personas to convey a certain image. But where do we draw the limits? In this case, it prompted an internal debate about whether the way I represent myself online is authentic or not. Has it been crafted in such a way that even a tongue in cheek post about DDLJ confuses people?
The funny thing is my wife was confused about the post as well. This is a movie we have watched together so she shouldn't have been that surprised – but she said it just wasn't the kind of thing I normally post online.
What is the Gap Between Our Online and Offline Personas?
When social media first started becoming prevalent some years back, there was a huge dichotomy between the two. This was due more to the fact that the two lives had not yet merged. People had their "real life" friends and their "online" friends. People rarely represented their real identities online. Everything was posted with screen names. No one ever had their real photo as an avatar.
Our online activities were disconnected with our real life activities. There was no overlap. In fact, it would sometimes be embarrassing if someone in real life uncovered your online identity. It was treated as two completely different spaces and we never wanted the two worlds to collide.
That harmonization grew to such an extent that everything about our lives was documented and put up online. Consequentially, we learned that this started creating felings of envy in people because everyone's online persona now looked like a highlight reel.
But now it's not just about the highlight reel. Women's magazines have long been criticized for presenting photoshopped models as a false ideal of beauty everyone should aim to achieve. Carefully crafted online personas do the same.
There are 80 million photos posted in Instagram a day. Facebook has 1.49 billion active users per month. Twitter has 316 million active accounts; Tumblr 230 million. Pinterest has 47.66 million unique visitors from the US alone and is the fastest-growing independent site in history.
Increasingly, most of us are living two lives: one online, one off. …
In 2013, scientists at two German universities monitored 584 Facebook users and found one out of three would feel worse after checking what their friends were up to — especially if those friends had just posted vacation photos.
Even smaller details had the same effect.
"Overall, " wrote the study's authors, "shared content does not have to be 'explicitly boastful' for feelings of envy to emerge. In fact, a lonely user might envy numerous birthday wishes his more sociable peer receives on his Facebook wall. Equally, a friend's change in the relationship status from 'single' to 'in a relationship' might cause emotional havoc for someone undergoing a breakup."
A 2014 survey conducted by the Manhattan-based marketing agency Current found 61 percent of millennial moms were rattled by the pressures of social media.
"There is an anti-social media movement on the horizon, " Current executive Amy Colton told Adweek. "Moms, especially young moms, are feeling pressured to present a perfect life . . . and starting to feel overwhelmed and annoyed."
"The idea came to me when my little sister, who was 16, wasn't invited to a school dance, " Steers, 38, tells The Post. "She told me about logging on to Facebook the very next day and seeing all these pictures of her friends at the dance, and that actually made her feel worse than not being invited" (New York Post).
Now the pressure is on to craft your online persona to convey what you want it to convey. You can pick any persona and make your online postings fit it.
The article goes on to mention a new fad of having a rinstagram and a finstagram. The 'r'eal instagram is actually the manufactured one the public sees, while the 'f'ake instagram is the real and unfiltered one shown only to close friends.
The Prophet (s) said,
"I'm one of those girls with a pretty Instagram. It's not technically my job … but I pride myself on having an Instagram that is pretty to look at and shows the best parts of my life. I've managed to get almost 5, 000 followers from beautiful pictures of my city (Miami)…
My "real" life is actually pretty boring. I work as an administrator in the performing arts, which sounds cool (and puts you near a lot of cool things), but in practice is just as boring as most administrative jobs. … My Instagram is where I have followers I mostly don't know, who think I live this beautiful, perfect life. And I share all the posts to Facebook where I have almost all people I actually know, and I admit that it gives me a little rush to see that they are seeing this life. My collections of beautiful patterned maxi dresses and bright flowers on my brunch tables make me feel successful, especially when I think about people from high school or whatever looking at them. This is absolutely insane, I know!
YOU MIGHT ALSO LIKE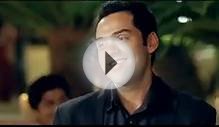 Aisha Movie Trailer[HD] New Indian Movie 2010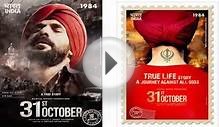 New indian movie - 31st October Official Trailer 2015 ...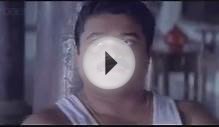 karyasthan malayalam movie ~ South Indian Movies Online
Share this Post