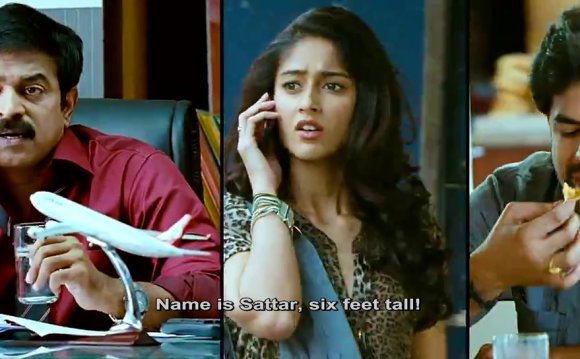 First-of-its-kind film in the history of Indian Cinema for its cinematography, Art Direction and Visual effects, considering the technology available at that time.
A bi-lingual film directed by Kadri Venkata Reddy released in Telugu first and then later, in Tamil and Kannada. It was quite a risky feat of investing INR 33 Lacs on a film like this and the risk bore fruits when the film collected INR 80 Lacs. Remember, it was in 1957. A digitally colored version of the film was released in 2010 and that too was screened for a good number of days.
This film has been listed as the Greatest Indian Film of all time in a poll conducted by IBN in 2013, celebrating 100 years of Indian Cinema.
The film stars the legendary trio of Telugu Cinema N T Rama Rao (Krishna), A Nageswara Rao (Abhimanyu), S V Ranga Rao (Ghatotkacha), and the legendary Savitri (Sasirekha) along with Gummadi Venkateswara Rao (Balarama). The movie was based on a folktale "Sasirekha Parinayam" which relates to Sasirekha & Abhimanyu's marriage episode in the Mahabharatha.
Yamagola (1977)
A Socio-fantasy comedy film, in Telugu Cinema. The first Silver Jubilee telugu film and the fourth film after Lava Kusa, Dana Veera Sura Karna and Adavi Ramudu, to collect 1 Crore at the box office.
Yamagola is a 1977 Silver Jubilee film directed by Tatineni Rama Rao. N T Rama Rao played the protagonist and Satyanarayana played Lord Yama in this socio-fantasy. Jayaprada played the lady love of NTR. This is all about a human who fights for justice, dies in the process, and goes to Yamalok (hell), tortures Lord Yama and finally returns to earth and teaches a lesson to the goons who killed him.
The same story was adapted by Chiranjeevi (Yamudiki Mogudu), NTR Jr. (Yamadonga), Srikanth (Yamagola... Malli modalaindi) and Ravi Teja (Daruvu). This film was also remade into Hindi and Tamil.
The Mass songs scored by Chakravarti became chartbusters and even today, entice the telugu audiences on stage. Gudivada Vellanu, Olammi Tikka Reginda, Chilaka Kottudu Kodithe Chinnadana and Aadave Andaala Surabhamini are the most popular ones.
It had a precedent Devanthakudu (1960), with the same concept in which NTR himself played a normal human being and S V Ranga Rao played Lord Yama. This was adapted from a Bengali play 'Jumaliye Jeebantho Manush'. Though this movie is less known, this was a block buster and set a new genre of socio-fantasies in the Telugu Film Industry.
Jagadeka Veerudu Athiloka Sundari (1990)
One-of-its-kind socio-fantasy film in Telugu Film Industry, between a heavenly damsel, a normal human and a sorcerer.
Jagadeka Veerudu Atiloka Sundari is a socio-fantasy film directed by K Raghavendra Rao. This film is about Indraja (Sridevi), the daughter of Indra who comes to the earth from heaven and loses her ring, and thereby, her right of entry into heaven. Meanwhile, Raju (Chiranjeevi), finds the ring and he starts getting some supernatural powers. The story is all about Indraja's attempts to get the ring from Raju and whether she succeeds or not, and what happens in the course.
This film will definitely appear in the Top 10 list of Telugu movies of all time even if you take a survey 100 years later. It is a marvel in all aspects, story, screenplay, characterization, star cast, art, special effects, music, and of course, not to mention, Chiranjeevi & Sridevi. This blockbuster was later dubbed into Hindi, Tamil & Malayalam. Ilayaraja's music remains a special highlight to this film and the songs remain evergreen hits forever.
Aditya 369 (1991)
The first (and probably the only) Historical Science fiction telugu film.
Granite installers near me: sknt3ct granite fabricators and installers granitebv.com.
YOU MIGHT ALSO LIKE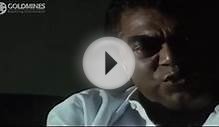 Sooryavansham 2 (2015) Full Hindi Dubbed Movie | Nagarjuna ...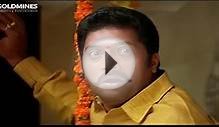 Gangotri 2015 Hindi Dubbed Movie With Telugu Songs | Allu ...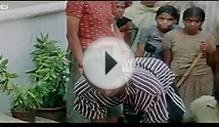 Zindagi Ka Khel 2015 Hindi Dubbed Movie With Telugu Songs ...
Share this Post