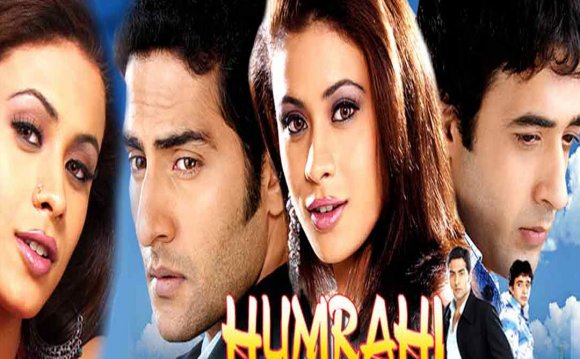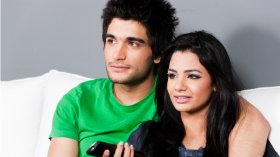 It's always a good time to celebrate your significant other, so celebrate your love in the comfort of your home with these perfectly romantic Bollywood movies.
Even among the run-of-the-mill action movies or the cliched droves of films from modern-day Bollywood, there are some mushy-gushy gems worth your time.
We promise that you will be in a loving, romantic mood for at least the rest of the week with these classically sweet and passionate mix of hits and possibly some films that may have flown under your radar.
Here are the most lovey-dovey Bollywood movies of the last five years.
1. "Love Aaj Kal"
Director Imtiaz Ali has always been one to make interesting films about love and relationships. His first film, "Socha Na Tha, " explored arranged marriage, while his next venture, "Jab We Met, " was all about how love (even of a one-sided nature) can bring new life to a drifting soul. With his third film, "Love Aaj Kal, " Ali showed that love is constant through time—and that true love can exist. This film is a bit sappy and melodramatic at times, but what classic romantic film isn't? For the truly romantic at heart, this film is a must-watch.
2. "Band Baaja Baaraat"
The best way to describe this film—which features Anushka Sharma in her third acting role and Ranveer Singh in his debut, alongside debutant director Maneesh Sharma—has a simple premise that is elevated by two fantastic performances.
"Band Baaja Baaraat" follows two very different people, Bittoo Sharma and Shruti Kakkar, who come together to create a successful wedding planning business. Though there are some clichéd moments (the way the Bittoo and Shruti finally get together is the most obvious one), the chemistry between Sharma and Singh is obvious and palpable, and the way the relationship between their characters grows is modern and beyond sweet.
3. "Tanu Weds Manu"
Our generation may think of arranged marriage as old-fashioned and outdated, but "Tanu Weds Manu" exhibits the balance between arranged marriage and love, while realistically portraying what it is like to fall in love unexpectedly and completely.
The film is enhanced by the immense talent of its main cast. The incredible Kangana Ranaut is great yet again, alongside another consistently good actor, Madhavan. There is even a great supporting role by Jimmy Shergill, arguably the only young actor from "Mohabbatein" that lived up to his potential. If this movie doesn't succeed in putting a smile on your face by the end, nothing will.
4. "London, Paris, New York"
For a more modern romance film, look no further than "London, Paris, New York, " which follows the ups and downs of a tempestuous romance between a couple over the course of several years.
The lovers lie to each other, trick each other, lust after one another, and do so many things that happen in real life between two people who fall in love—but have a tough time making their relationship work.
"London, Paris, New York" is hard to watch at times, and at others, it is delightful. And what makes this film great is its realness.
5. "Yeh Jawaani Hai Deewani"
This film is the most traditional Bollywood romance on the list but still has some wonderful moments, thanks mostly to the main cast of four ridiculously talented actors: Deepika Padukone, Ranbir Kapoor, Kalki Koechlin and Aditya Roy Kapur. "Yeh Jawaani Hai Deewani" follows Padukone's Naina as she breaks out of her nerdy, schoolgirl existence to explore life with Kapoor's Bunny and his friends Avi (Kapur) and Aditi (Koechlin).
Naina starts to fall for the fun-loving Bunny, but knows that he and his spirit cannot be tied down. Surprisingly enough, this isn't a spoiler, as most of the film is told after the gang breaks apart for a few years then reunites for a big event. Sometimes it is a bit corny, a bit too flashy, and a bit too Yash Raj—but man, does it bring joy.
6. "Raanjhanaa"
Sometimes a romance doesn't work—and while that might not be the best message to spread when watching a film with a loved one, "Raanjhanaa" finds a way to show that love doesn't just go away because of one-sidedness or any other negative circumstances.
Tamil star Dhanush's first Bollywood outing is a beautiful and, at times, dark one, with a love triangle for the ages. What works so well about this story is that all three characters, including Sonam Kapoor and Abhay Deol, have positive and negative traits and all make difficult—and sometimes wrong—decisions, but are ultimately all good people.
7. "Lootera"
"Lootera" is a gorgeous film about how falling for the wrong person can absolutely be right. For the first time since her debut in masala films like "Dabangg" and more, Sonakshi Sinha proves to the masses that she is a fantastic actress in her own right, and can play women with real substance and depth.
Additionally, Ranveer Singh impresses yet again in a role without his trademark wildness. Both actors' chemistry and the romance written in the script have tender and painful moments, which makes it all the more fascinating to watch.
8. "The Lunchbox"
Easily the most unconventional and quiet film of the bunch, "The Lunchbox" is a truly special film with a unique love story about two very different people in two dissimilar situations.
All-star actor Irrfan Khan shines as a man about to retire from his job after several decades, and Nimrat Kaur matches him as a disillusioned and wronged housewife. The two have a wonderful love story that is leaps and bounds better than most in Bollywood—and Hollywood as well. The film also uses India and Indian traditions as the backdrop for this extraordinary tale of romance.
9. "Goliyon Ki Rasleela Ram-Leela"
Over-the-top, extravagant, dramatic: despite the sometimes negative connotations of these words, somehow they come together to create this epic Romeo and Juliet love story.
"Ram Leela" shares visual similarities to "Devdas, " thanks to director Sanjay Leela Bhansali. The difference between this film and "Devdas, " and others in this genre, is the incredible chemistry between actors—and possible real-life lovers—Ranveer Singh and Deepika Padukone (that's right Singh is back again on our list, crazy right?).
Without Singh and Padukone in particular, this film would not have been nearly as good, but the actors bring to life the true struggle between family loyalty, tradition and love.
10. "Hasee Toh Phasee"
Some people didn't really like this film when it came out at the beginning of last year, but they clearly didn't understand its brilliance. The deliberate pacing, the relationship between Parineeti Chopra and Siddharth Malhotra, and the family dynamics, all work together to create something really special.
Chopra had the chance to play a challenging and interesting character; a genius who doesn't really take social cues and has deep troubles with her family. Watching a character like this fall in love was fascinating, as was Malhotra's character's evolution, which helped him become the best partner he could be in the end. It's a slightly silly but well-meaning and pleasant film.
stars in astronomy
haircut com
where and when is my bag of coffee from
year science
science group
what can fashion be
astronomical league membership
haircut club
market trends
coffee mugs custom
mythology of ursa minor constellation
cute trendy stores
starbucks adams ave
fashion is not
star trek pixis
why does coffee
element of the scientific method
stars in the sky today
astronomy match
lifestyle of the people
trending hashtags on facebook today
star sky simple
men trends
18 fashion
lifestyle items
data science
trend real
aerobic respiration use carriers
keep cup wikipedia
20 best lifestyle blogs
coffee great
lifestyle lyrics genius
astronomical observing tent
girls street style
outfit ideas for women
children's lifestyle
trending news stories
after a fashion
ma in fashion
of science
coffee shops in vista
teen astronomy
astronomy europe
haircut code
fashion good
view trend
science buddies project ideas
4134 adams ave
i fashion
the life science
science museum hours
trending movies 2017
fashion 12
aspen's brew coffee
coffee near me
jack haircut
how to get a coffee shop job
tobie clothes
why coffee
astronomy images
do a haircut
astronomy dress
day's coffee
lifestyle china
ocean county mall professional hair design
fashion food
astronomy e book
why did facebook take out trending
hashtag post
latest hairstyles for men
trends service
trending news on social media
stars astronomy
sam haircut
look haircut
fashion style quiz
trend it 2014
science experiments for kids 4-6
the lifestyle list
what zodiac sign go together
have a haircut
i can do science me
fashion name
higher lows
lifestyle link
lifestyles unlimited austin
bridgewater hair
zodiac signs and relationships
fashion me now
house trends
it's about coffee
great clips idaho falls fred meyer
men lifestyle
astronomy test
trend me
outfit with off the shoulder shirt
we fashion
good haircut
lula morales realty
scientific method example questions
fashion 15
solar charts astrology
celebrity street style 2018 summer
lifestyle page
down to a science
london astronomy
user trends
science power
what is astrology
bags for women fashion
science 11
lifestyle search
bowl haircut
coffee 14
white trends
lifestyle photography san antonio
lifestyle photography agency
life lifestyle
coffee so good
astronomy camp
6 fashion
atp production per mole glucose anaerobic
orion constellation nasa image
9 fashion
astronomy week
older wealthy ladies short hair
coffee then and now
media lifestyle
haircut how
what are the steps of the scientific method in order
best haircuts for hair women
ketohexokinase inhibitor
daily life
science fair project ideas science buddies
trends site
email coffee
durex or lifestyles
coffee in a can
science olympiad battery buggy
market lifestyle
free people erin dress
what is astrology definition
fashion lot
beach drinks lifestyle photographer
beige and blue dress
coffee shop of horrors bones coffee
our family lifestyle
astronomy space
am fashion
astronomy 2009
sample pictures of science fair project boards
she's in fashion
science in home
just now fashion
day fashion
for the science
his and her coffee
haircut man
sales trends
what is a lifestyle
trending news articles
fashion free
obama lifestyle
stars and stripes forever quilt pattern
a team fashion
outfit ideas for summer
sports clips firestone
little river coffee
single lifestyle
YOU MIGHT ALSO LIKE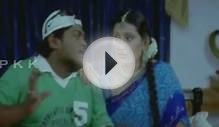 Aame Latest South Indian Movies | Telugu New Romantic Full ...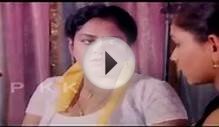 Kadhal Poove South Indian Latest Romantic Movies | New ...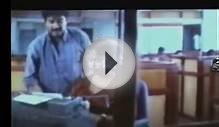 New Romantic Indian Movie Chinna Papa Pedda Papa | Telugu ...
Share this Post