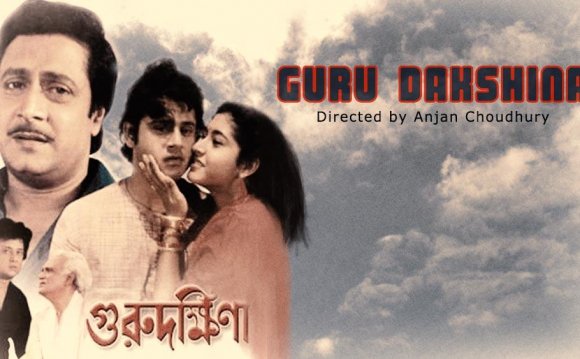 Picking just five favourite Guru Dutt movies has been one of the most difficult choices to make. He made and was part of just a handful of movies but they all have left an immense impact on Indian cinema. I hope on his birth anniversary today, I've done justice to the list and here are my top five favourites in no particular order.
5) Pyaasa (1957):
Guru Dutt's timeless classic and arguably his best film was once rated by Time Magazine as one of the best 100 movies ever made in the history of cinema. A heart-breaking tale of love, loss and identity was a soulful romantic movie way ahead of its time for Bollywood. Dutt plays a poet who despite his talent has tasted little success. The only person who appreciates his work and him is a prostitute played by Waheeda Rehman. In a cruel twist of fate, his work is published and celebrated when he's assumed to be dead. When he tries to tell everyone he's alive, he's branded as insane and locked up in an asylum. Like many Guru Dutt's movies, the music and gorgeous black and white cinematography played a major role in creating the somber atmosphere. Abrar Alvi's unforgettable dialogues a still cherished for their lyrical yet compelling quality. SD Burman provided unforgettable hits such as 'Yeh Duniya Agar Mil Bhi Jaye To' and 'Jane Woh Kaise Log The'. It also had the iconic Johnny Walker song, 'Sar Jo Tera Chakraye'.
4) Sahib Bibi Aur Ghulam (1962):
This searing romantic tragedy was produced by Guru Dutt and directed by Abrar Alvi, based on a Bengali novel, Shaheb Bibi Golam by Bimal Mitra. Again like Kaagaz Ke Phool it's narrated in a flashback by an older Guru Dutt, who visits an old abandoned haveli. He narrates his time spent at the haveli during more prosperous days outlining the decadent life style of the zamindars that stayed there; focusing on the younger bahu, played by Meena Kumari. To win the affection and attention of her husband she turns to alcoholism until it consumes her and her family. Hauntingly beautiful cinematography, a tour-de-force performance by Rehman and rich characters define this film as a hallmark of Indian cinema. The scene when skeletal remains of Meena Kumari are found towards the end of the film, still give me goosebumps.
3) Kaagaz Ke Phool (1959):
India's first Cinemascope film was also the last movie ever directed by Dutt, was also perhaps his most personal creation ever. It is said that the commercial failure of the movie left him shattered, professional and personal front. Narrated by an older man, recounting his glory days in the film industry, it follows a famous director played by Guru Dutt and his relationship with his discovery, a young actress played by Waheeda Rehman. His failing marriage, tabloids, society and his own massive ego bring about his downfall. The last scene with an old Dutt slumped in the director's chair still remains with you long after you've watched the film. Even the camera work in the opening shot of the old man walking into the studio coupled with the melancholy background score prepare you for the inevitable heartbreak that the movie promises to deliver. The film is said to have been an homage to director Gyan Mukherjee, who was a close friend of Dutt's.
2) Chaudhvin Ka Chand (1961):
Made immediately after the failure of 'Kaagaz Ke Phool', Dutt made a triumphant return to the silver screen with this romantic film set in Lucknow. Guru Dutt and Rehman play best friends who unknowingly fall for the same woman, played by Whaheeda Rehman. Bromance kicks in, sacrifices are made, debts repaid and all's well that ends well. The movie is regarded as one of the earliest pioneers of Bromance in Bollywood and there's even Johnny Walker as the third friend for comic relief. This was an out and out crowd pleaser peppered with exquisite Lucknowi etiquette. Mohammad Rafi and music director Ravi created some unforgettable melodies which are utterly timeless.
1) Aar-Paar (1954):
The light-hearted comedy-thriller unlike the heavy melancholy fare from later in his career, 'Aar-Paar' provided Dutt an opportunity to showcase his dramatic flair with a dash of comic timing. He played an ex-convict who drives a taxi in Bombay, while falling for two different women. While his job as a driver is honest, it doesn't pay much and when the opportunity to make more money via unscrupulous means arrives he has to choose. This is one fast-paced movie that keeps throwing new forks in the road for Dutt's character but it never forgets the emotional toll Dutt's choices are taking on the character. This was Dutt's first successful outing as a lead actor and he admirably pulls off the role with just the right amount of vulnerability and slight touch of arrogance.
YOU MIGHT ALSO LIKE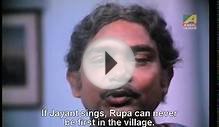 Guru Dakshina - Bengali Movie -14/14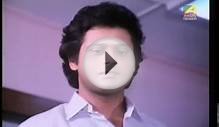 Guru Dakshina - Bengali Movie -13/14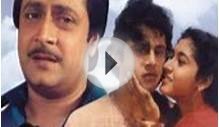 Bangla Movie News
Share this Post