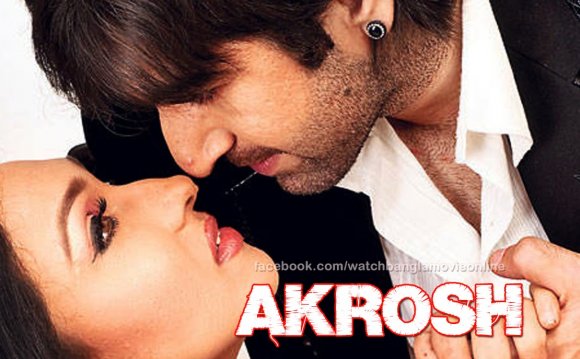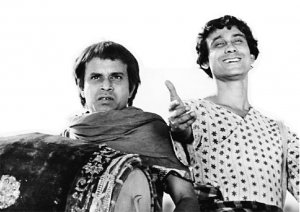 Most of us are very much aware of Bengali culture, but the culture also falls prey to many stereotypes. A lot of people I have come across tend to think that Bengali culture mostly consists of fish, Rabindrasangeet and a couple of Satyajit Ray films, as they seem to be the only things that have managed to permeate popular culture outside West Bengal, letting many other beautiful things disappear into oblivion. Like its movies.
Bengali movies have an extremely rich history. The history of cinema in Bengal dates back to the 1890's when the first 'bioscopes' were shown in theatres in Calcutta. The first Bengali feature film was in fact produced as early as 1918. Before Satyajit Ray, directors like Ritwik Ghatak began a new trend of realistic cinema, charting a new form of film making known as parallel cinema.
Over the years, cinema in Bengal has transitioned in many ways. Bengali films are known for their hard-hitting storylines, characters and dialogues. Some movies, over time have etched themselves in memories of many people as classics. These films cannot be forgotten and constantly remind me, and I am sure, many others of the beauty of story-telling. This list may not be exhaustive, but I have tried to compile a list of Bengali movies you should definitely watch. Because these movies can't be given a miss!
1. Goopy Gyne Bagha Byne Series (1969)
Every Bengali's childhood favourite definitely makes it to the top of this list. The story revolves around the life of Goopy Gyne, who wants to be a singer, but can't sing. Persuaded by his fellow villagers to sing for the king, he is thrown out of the kingdom. Exiled into the forest, he meets Bagha Byne, who too has been made to leave his kingdom because he plays drums badly. They start singing and playing the drum to scare off a tiger in a forest, but their music intrigues ghosts in the forest. The leader of the ghost grants them three boons, which are central to all their adventures in the three films.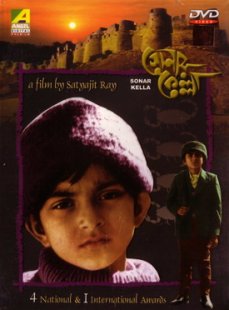 The first movie in the series was made by Satyajit Ray, which became the longest running movie in the history of Bengal, running for 51 straight weeks! Who can forget the classic song from the second movie, Hirak Rajar Deshe, "aha ki Ananda akashe batashe" and Rabi Ghosh enthusiastically playing the tabla?
2. The Feluda Series
India had its very own Sherlock, and he first came to West Bengal! It initially started as a series of novels and was written by Satyajit Ray. Remember Feluda's address, 21 Rajani Sen road, Ballygunge, Kolkata?
Two of Feluda's stories were made into films by Ray. It's difficult to forget Soumitra Chatterjee's fantastic portrayal of Feluda, and the equally lovable characters Topshe and Lalmohan Babu. Sonar Kella is by far the most memorable film of the series, shot in the beautiful locales of Rajasthan.
3. Pather Panchali (1955) And Apur Sansar (1959) of the Apu trilogy
There is not enough that one can say about this series. Based on Bibhutibhushan Bandyopadhyay's 1929 novel, Pather Panchali traces the life of Apu, who lives in a village in West Bengal. His life constantly revolves around a changing India, industrialising at a pace difficult for farmers to cope with. Pather Panchali is described as a turning point in Indian cinema, as it pioneered the parallel cinema movement. Not only did it win the National Award in 1955, it also won an award at the Cannes film festival and was nominated for a Bafta. This series is also considered one of Satyajit Ray's greatest. Also, who can forget little Apu's love for his sister Durga and later for the young 16 year old Sharmila Tagore in Apur Sansar?
4. Meghe Dhaka Tara (1960)
This film has been written and directed by Ritwik Ghatak, and is based on a novel by Shaktipada Rajguru. The movie is based on the 1947 partition of Bengal and how the refugees coped with it. 'Dada Ami Bachte Chai' still sends chills down anybody's spine, doesn't it?
5. Ashani Sanket (1973)
A movie that is featured in The New York Times Guide to the Best 1, 000 Movies Ever Made has to make it to this list! Ashani Sanket stars Soumitra Chatterjee and Bobita and is set in a village in Bengal during the Great famine of 1943 through the eyes of its lead character Gangacharan and his wife. The film is a classic because it portrays the huge scale of the famine, which killed 5 million people in Bengal. (Also, it's based on a novel by Bibhutibhushan Bandyopadhyay – how can we forget him?)
6. Akaler Sandhane (1980)
This movie is a classic, and a visual treat, primarily because of its strong storyline. A film crew arrives in West Bengal in 1980 to recreate the scene of the Bengal famine of 1943. But then, the past and present confront each other, adding a further dimension of time – the future! Smita Patil made her debut in this Mrinal Sen classic.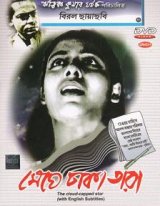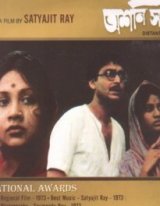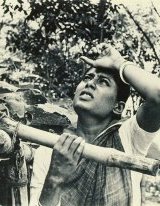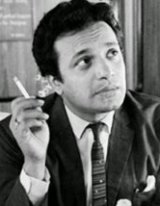 YOU MIGHT ALSO LIKE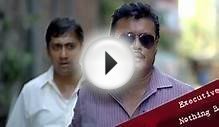 Ebar Shabor 2015 Indian Bangla Movie full Hd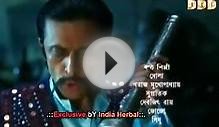 Adbhoot 2013 Indian Bangla Movie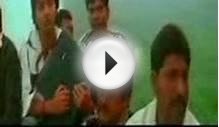 Indian Bangla Movie song
Share this Post