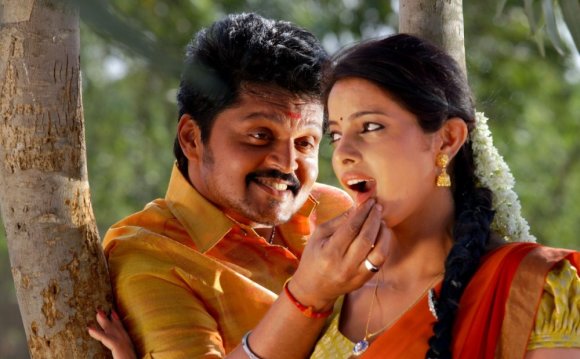 South films dubbed in Hindi are loved by audiences nationwide. What is the role of marketing, what makes these films successful, and what lies ahead?
South Indian movies have been in demand in Bollywood for the last few years, with remakes of many also creating massive stirs at the Hindi box office. Action-oriented South masala films dubbed in Hind have been generating buzz on television too, garnering impressive TRPs. The trend of releasing South films dubbed in Hindi is not new, but with an exponential growth in regional cinema, accompanied by new-media marketing, South films have now captured the attention of audiences nationwide, and are seeing pan-India theatrical releases like never before.
For instance, Shankar's I was released in Hindi and Tamil, amid much fanfare. And SS Rajamouli's Bahubali, whose Hindi-dubbed version was presented by Karan Johar, was a superlative success.
The Indian film industry churns out about 200 films a year, of which Hindi films undoubtedly enjoy the biggest market share. The South Indian film industry comes a close second, so much so that it is sometimes considered almost parallel to the Hindi film industry. And now, South releases dubbed in Hindi are even competing at the box office with Hindi films.
A crucial component of the filmmaking machinery — marketing — has helped create the audience for South Indian films across the country, with many filmmakers now releasing dubbed versions simultaneously with the original versions, and receiving a thumping response. After Bahubali, we saw films like Puli and Rudhramadevi also release in Hindi simultaneously with their Tamil and Telugu versions. But while Puli and Rudhramadevi tried to promote themselves as pan-India films, just like Bahubali, there was no real power in their promotional strategies and as a result the Hindi versions are likely to bomb at the box office.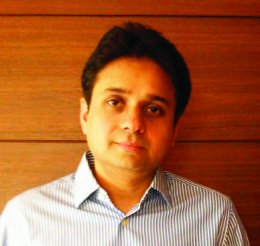 So our question to the trade is, how are the growing marketing budgets changing the landscape for South films? And what changes is the market itself undergoing? Over to them:
Apoorva Mehta, CEO, Dharma Production
South Indian films are increasingly being pitched aggressively at the Hindi film market. This is mainly due to the growing popularity of certain South Indian films, mainly those with sweeping scale, in the action and drama genres. It is essentially only these kinds of films that are finding takers among traditional Hindi-film-watching audiences. Given the lack of knowledge about South Indian films and filmmakers, marketing them in the Hindi belt becomes all the more crucial, particularly to differentiate one South Indian film from another and communicate the essence of the film and its subject matter. We successfully achieved this with Bahubali, which was probably the first dubbed South Indian film to be marketed, promoted and released like a regular Hindi film.

Nandu Ahuja, Sr VP India Theatrical, Eros International
The regional market, especially the South movie market has seen tremendous growth recently with movies like Srimanthudu grossing over `150 crore. We at Eros believe in backing good content driven cinema and the regional medium has produced some quality content. We have been releasing south films with mostly English subtitles/orginial language for their pan India release, recent example being our last release Life of Josutty in Malayalam which had a 100 plus screen release outside of Kerala. Marketing is integral to the release of a film and Eros believes in a 360 degree approach for all its releases including south content. Digital marketing is also key to the film's promotions and with a powerful platform like Eros Now we have been successfully promoting our content.
A lot of South films these days are released in Hindi too because there is a demand for them. They are at par with Hindi films. In fact, every year, so many Tamil and Telugu films are remade in Hindi and go on to do humongous business. Obviously the makers then want to release the original product in Hindi. South films are for the masses; they have the right kind of content and entertainment factor. Though not every South film dubbed in Hindi has done well, each one has helped create a space for others like it to release in the national language.
Anthony D'Souza, Director
The fact that South films are being remade in Hindi means that they have mass appeal. Tamil and Telugu films dubbed in Hindi are even getting high TRPs on television. So South filmmakers know the time has come for them to release their films dubbed in Hindi; they know their films now have an audience in that language. That's also why they have started marketing their films in Mumbai. Shankar's I, for instance, had a big trailer launch in Mumbai, and so did Bahubali. I did average business, but Bahubali turned out to be a blockbuster at the box office and is still running in theatres. Essentially, content sells. Audiences are looking for good content, be it in Hindi, English, Tamil, Telugu or any other language. If the visuals and story appeal to them, the film will be a hit.
YOU MIGHT ALSO LIKE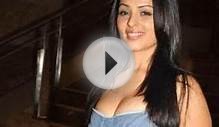 South Indian Actres Anjana Sukhani Hot And Spicy Stills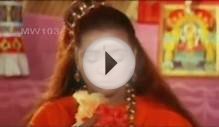 Kinnerasani Telugu Full Hot Movie || South Indian Full ...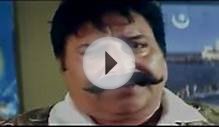 south indian mallu aunty full hot dukaanam telugu movie ...
Share this Post