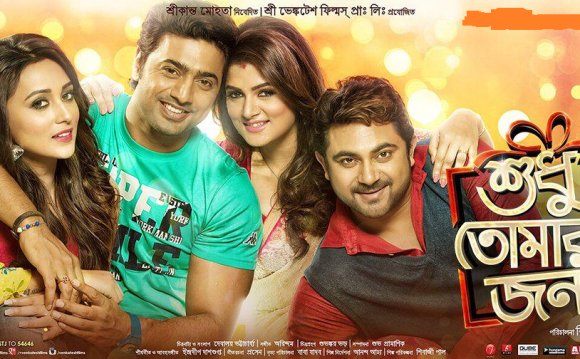 Agnee 2 (Bengali: অগ্নি ২) is a 2015 Bangladeshi-Indian action film directed by Iftakar Chowdhury. It is the second installment in the Agnee film series and serves as a sequel to Agnee(2014). The film stars Mahiya Mahi, Om, Ashish Vidyarthi and Robiul Islam in pivotal role. Mahi is the only actor from the previous film to appear in Agnee 2.
After the initial success of Agnee(2014), production company Jaaz Multimedia announced the production of the sequel. Although the film was originally scripted with the cast from previous film, the film stalled for a while due to lead actor Arifin Shuvoo pulling out of the film due to professional difference and scheduling issues. Director Iftakar Chowdhury later roped Indian actors Ashish Vidyarthi for the negative role and Om for male lead. The film is produced by Abdul Aziz, his production company Jaaz Multimedia funded approximately 70% of the film's budget while Eskay Movies funded the rest. The film was released on July 18, 2015 in Bangladesh during Eid weekend by by Eskay Movies. Majority of the film took place in Thailand.
Agnee 2 was released by Jaaz Multimedia on July 18, 2015 in Bangladesh and released by Eskay Movies in West Bengal, India on August 14 and Australia on August 25. Upon release, the film received mixed to negative reviews. The film grossed net ৳3.2 crore (approx.) against it's ৳5 crore (approx.) budget, however Jaaz Multimedia and Iftakar Chowdhury announced their plan for a sequel.
After defeating Gulzar and his gang to avenge father's death, Tanisha returns to Bangladesh with Sishir to live normal lives again. Sishir, Tanisha's boyfriend, once a deadly assassin and a member of Gulzar's crime syndicate who later turns good and Tanisha to avenge her father's death. Sishir decides to permanently return to Bangladesh for Tanisha but fails to return to Tanisha as Python, Gulzar's brother and leader of a large crime syndicate kills him to take revenge for Brother's death. Saddened by the death of Sishir, Tanisha vows to kill Python, even at the cost of her life, however, Python's real identity is hidden from the outside world, therefore, she doesn't know who or where he is. Tanisha decides to trace Python's location by tracking the movements and activities from other infamous criminals. Tanisha traces python's location to Thailand and decides to go to Thailand.
Tanisha comes across a criminal Eshan, who's identity is concealed from her, however He known her identity and her intention behind coming to Thailand. Eshan is a member of Python's crime organization. As he spends more time with her, Eshan falls in love with Tanisha while she is looking to kill him. Expecting nothing in return, Eshan vows to help Tanisha take revenge on Python and also decides to turn himself afterward. Still in love with her late lover, who she once decided to spend her life with, Will Tanisha accept Eshan's love, or will she take fully revenge for the death of Sishir by killing Eshan, who Tanisha believes is involved in death of Sishir? or is he someone else? A huge twist during Climax will leave audience astonished.
YOU MIGHT ALSO LIKE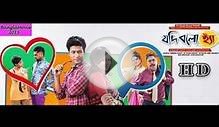 "Jodi Bolo Hyan" New Indian Bangla Movie 2015 HD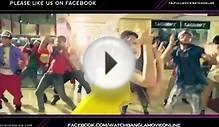 Indian Bangla Movie Song 2014 Full HD Sexy Lady Film Music ...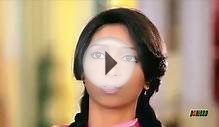 Romeo (রোমিও)- Dev Indian Bangla Full Movie HD
Share this Post