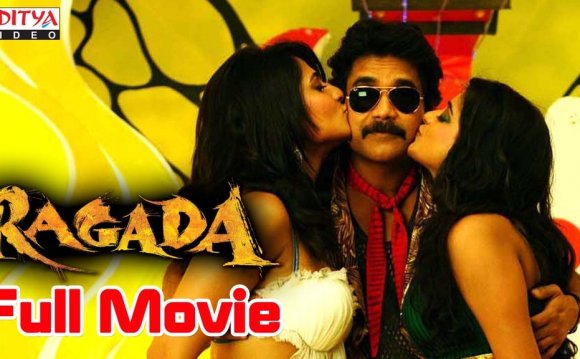 (English: I Am Alone) is a 2014 Telugu, action psychological thriller film written and directed by Sukumar starring Mahesh babu and kriti sanon.
The film owns the record for being the most rated Indian film in IMDB. Check out the following link.
I ain't claiming that this one is the best of all South Indian movies, but it is a worth mentioning about some of the scenes in this movie. The movie show Sukumar's trade mark of directing films. These frames need a closer look for understanding them and relate the corresponding scene at that instant to something else that happened at some another instant of that movie.
** Spoiler alert** I recommend watching the movie once before reading this (I suppose it's worth it) .
The story revolves around a rock star who has got 25% lesser amount of grey matter in his brain which leads to memory loss and hallucination . He forgets his parents and his childhood to a certain extent. He only remembers his parents love and affection, he also remembers the people who killed his parents. He imagines them fights them and tries to kill them though there is no one the scene.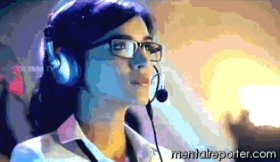 1) The beginning scene
The beginning scene in the forest, while people chasing young gautham we are shown, with two of them stamping the Teddy bear on the neck while the 3rd stamps somewhere on its foot which is a metaphor of indicating that only 2 of those 3 were with an intention to kill Gautham.
2) During the first song
Gautham's fan explaining his pain for his father's death at an accident spot says, " Ninnu vethukkuntu nee Hyderabad concert ki kuda vachanu boss" (I came to Hyderabad for your concert in search of you). And yes, he is seen cheering for Gautham in the first song "Who are you!!". -which most of them never notice for the first time.
3) At the end of the song
An intellectual play by Sukumar who pushes us into uncertainty at the very beginning. One can feel that Gautham has not been shot at during the concert because his fans still keep cheering. Later, the viewer is quickly convinced that Gautham might have been shot for real as he runs out to kill the 'pony-tail'.
4) Outside the arena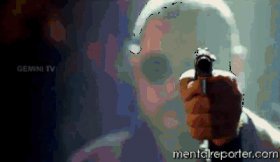 After coming out of the arena, Gautham watches a hoarding of a BMW car. The same car is carved out of his own imagination, set to kill him, driven by Antonio Rosarios (our "pony-tail").
5) While Gautham chases Antonio's car on his bike, the two vehicles drive past a pothole with water. When the car goes past it, the water doesn't splash. But when Gautham drives through it, the water splashes out indicating that there was no car ahead at all.
6) The tunnel lights are on and follow a typical pattern only when Gautham drives through it and not when the car passes along, giving us a notion that it was only Gautham who was driving through it.
7) At the Police Station
Gautham, after killing Antonio Rosarios by stabbing him with a broken alcohol bottle, surrenders himself in the police station bringing the same bottle along with him. None of them notice about any blood stains on the bottle. Sukumar adds a rainy scene outside the station to further push us into uncertainty, just to make us confuse that those blood stains might have had washed away by the rain water.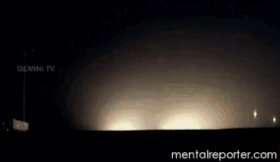 8) The two guys who keep stalking Gautham in Goa, follow him just to see how Sameera tries to impress / bully him. Sukumar confuses (rather fools) the audience by making us feel that Gautham started suspecting them. They look at Gautham to see how Sameera bullies him. Gautham looks at them and behaves as if there is no Sameera. The reality is Gautham never suspects them.
Simple scene with complex mindgame!
9) At one point when Antonio Rosarios pulls out his gun to shoot Gautham along the beach side, the camera angle from Sameera's end shows only Gautham, giving us no clue of Antonio's presence though the scene is itself a conversation between the two. Later we are shown that it was Sameera and not Antonio who was sharing the table.
10) In his house, during a night, Gautham watches intruders jumping his compound wall. He quickly grabs a camera and fights with them. Sukumar doesn't show any retaliation from those guys as their intention to enter his house remains uncertain at that time.
11) This scene shows the unstable mind of Gautham. When the guy (Nasser's cab driver, period) on being pointed by gun, says that they all entered Gautham's house by ringing the bell that particular night, Gautham quickly imagines them as walking towards the bell while the reality was quite different (#13).
12) The director explains the essence of the film through a simple statement, Prema kanna bhayam goppadhi Sameera" ( "Fear dominates love Sameera "). While many argue that how can someone forget his own parents' appearance, Gautham explains that, It is because of the fear of being chased down since childhood, he remembers only the hunters' faces and through that fearful journey he forgets how his parents actually look like.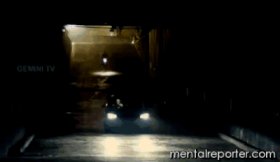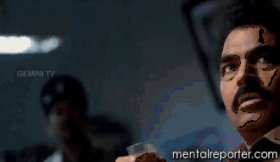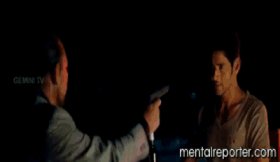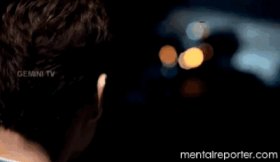 YOU MIGHT ALSO LIKE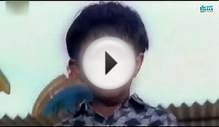 Dhokebaz Dost 2014 Hindi Full Movie | South Dubbed Hindi ...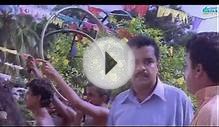 Jung Ka Maidan Full Hindi Dubbed Movie 2014 | South Movies ...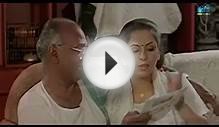 Apne Hai Gaddar 2014 Hindi Full Movie | South Dubbed Hindi ...
Share this Post