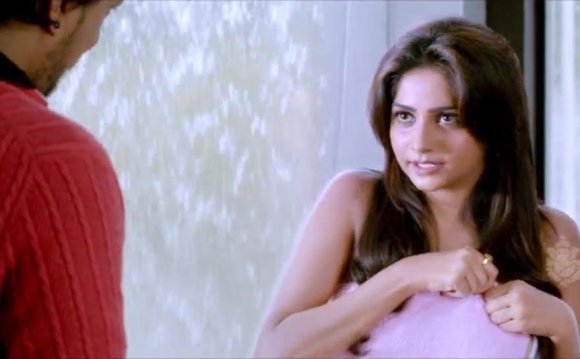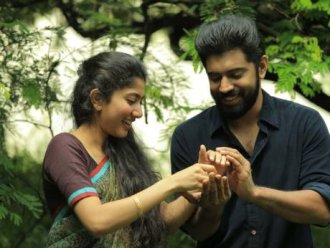 From love to drama, take a look back at the year's film hits
Image Credit:
Every year films from south India win a good chunk of awards at the national level. 2015 was no different, with 17 awards going to films made in the four south Indian languages: Tamil, Telugu, Malayalam and Kannada. That speaks a lot about the quality of films in terms of entertainment and its commitment to good cinema.
As the curtains come down on this year, here are some of the show-stoppers that made people sit up and enjoy a good story.
Love tales are always a big draw
Alphonse Puthren's Premam, in Malayalam lodged itself in viewers' hearts with an ordinary tale of the boy next door who is unlucky in love not just once or twice but three times. This humour-laden script was loved by all generations, and, six months after its release, it continues to run at a Chennai cinema, despite many star-studded Tamil releases that have not stayed beyond a week or two.
Another love story connecting well with the young was Mani Ratnam's O Kadhal Kanmani, (Tamil), a breezy, contemporary love tale. Woven into it was another love story, that of an elderly couple, Ganapathy and Bhavani, who has Alzhiemer's.
Lal Jose's triangular love story, NeeNa (Malayalam), was shorn of regular melodrama. Nor did it paint the other woman as evil. Nalini, the wife of Vinay, who strays outside marriage, is gracious enough to extend friendship to the 'other woman, ' and she patiently waits for her husband's return. With a social message on conquering addiction, Jose's film was for mature adults.
Real-life stories ignite curiosity
R.S. Vimal's Ennu Ninte Moideen (Malayalam) was based on the romance of Moideen of Mukkam, (a Muslim) and Kanchanamala (a Hindu woman). Poignant in its telling and convincingly portrayed by lead actors, Prithviraj and Parvati, Vimal could not have asked for a better debut.
Honestly told stories about children succeeded
Debutant M. Manikandan's Kaaka Muttai (Tamil) not only wowed the national jury but touched the hearts of every viewer. This brilliant nugget, without exploiting the poverty of two slum boys, who long for that elusive slice of pizza, shone with utmost sincerity as it laid bare a tale realistically told on celluloid.
Kuttram Kadithal (Tamil), by newcomer G.Brahmma, questioned corporal punishment in schools. When Merlin, a newlywed teacher, slaps a student, resulting in his hospitalization, it takes her through a journey of guilt and remorse. The scene where she eventually confronts the child's mother at the hospital leaves a lump in the throat. This National award winner had newcomers showing great promise.
Talking about children, can one forget little Kuttappayi of Ottaal, (Malayalam) who longs to go to school like his friend Tinku. Instead, this orphan under the care of his old grandfather is sent to work in a factory. This Jayaraj film brought home a National award for UAE resident Joshy Mangalath for his screenplay. Since then, 'Ottaal' has been grabbing awards.
Spectacular and stunning
In Baahubali (a Tamil-Telugu bilingual), director Rajamouli's vision was a grand treat despite the story being an oft-heard one. Prabhas, who played the title role, was until then only known in Telugudom. With Baahubali, he became a national star.
Remakes are the order of the day
Drishyam's remake in Tamil, Papanasam, with Kamal Haasan in the lead, was a winner. Another remake brought Jyothika to face the camera again in Roshan Andrews' 36 Vayadhinile, the Tamil remake of Manju Warrier's, How Old Are You?
Original fare dazzled
Malayalam films Fireman and Picket 43, were a tribute to unsung heroes, subjects not touched earlier. Exploring the hazards of a leaking LPG container, director Deepu Karunakaran salutes firemen; Major Ravi's film is about the lone soldier keeping vigil at the snowy terrain along the India-Pakistan border.
Kannada films came to the fore
The National award winner Naanu Avanalla Avalu (I Am Not He But She) was based on the life of a transgender person. Another Kannada film, Thithi, by Raam Reddy, was a winner at the Locarno Film festival in Switzerland in November. Reddy's first feature film is a playful contrast between three generations of sons and their personal desires. Facing the camera for the first time as actors for this film were villagers, mostly farmers. Rangi Taranga, a thriller by Anup Bhandari was a box-office success.
And the flop:
Tamil film Puli, with Vijay in the lead with Bollywood's Sridevi returning to home turf, failed to make its roar heard.
Did you know?
When ten-year-old Uthara Unnikrishnan (daughter of classical singer P. Unnikrishnan), won the National award for best female playback singer, everyone's jaw dropped. She won the award for her song Azhagey Azhagey, from Tamil film Saivam.
YOU MIGHT ALSO LIKE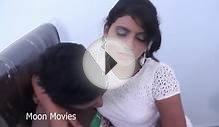 South indian Desi Girl Romance With Young Boy - By Moon Movies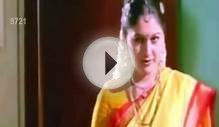 South Indian Romantic Movie Dear Sneha | Telugu Desi ...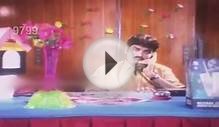 Tamil Romantic Movie South Indian Mallu Desi Aunty Romance ...
Share this Post