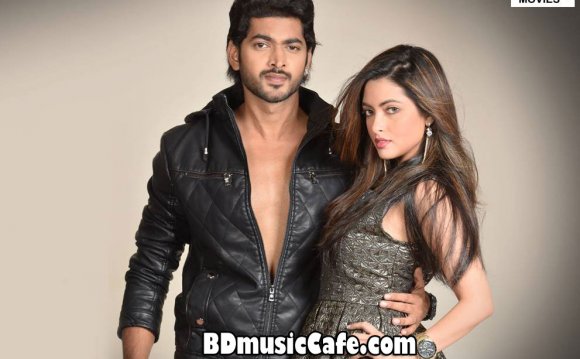 Ferdous Ahmed is a Bangladeshi actor. He acts in both Bangladesh and West Bengal Indian films.
Ferdous became notable first as a television actor, then as a film actor in the mid 1997s. He has released more than 200 films, both in Bangladesh and West Bengal, India. He debuted in the film Hothat Brishti. It was an India-Bangladesh co-production.
Ferdous is also a part-time model. He owns film production house Nuzhat Films, TV production house CinemaScope and a wing of event planning studio.
Modeling

[edit]

Ferdous worked as a ramp model in the fashion sector before his arrival in the film industry. He was introduced to ramp modeling by international fashion designer Bibi Rasel and appeared in large-scale fashion show in the first decade of 90s.
Acting life

[edit]

Ferdous was introduced in the film industry by famous dance choreographer Amir Hossain Babu. At that period Amir Hossain Babu was planning to direct a movie based upon dancing, the movie named 'Nach Moyuri nach'. On his quest for actors Babu find out handsome Ferdous. But Babu could not able to start the work of that movie. After the sudden death of the then popular film actor Salman Shah, Bangladeshi film actor Ferdous Ahmed came in front of the camera for the first time in his place; it was in the movie named 'Buker vetor agun' directed by Chotku Ahmed.

Chotku Ahmed changed the script after the death of Salman Shah and provided Ferdous the opportunity to play in the role. Later Ferdous independently performed in the movie 'Prithibi amare chay na' directed by Anjon Chowdhury, it was in the year of 1998. In the same year, Bangladeshi film actor Ferdous Ahmed came under the limelight after releasing the movie 'Hotath Brishty' directed by Bashu Chatterjy. 'Hotath Brishty' was a joint production of India and Bangladesh. The popularity led him to achieve the National Film Award of that year. From that on he became regular in the film industry of Bangladesh and India.

Ferdous acted in two of the movies of Bashu Chatterjy – 'Chupi chupi' (2001) and 'Tok jhal mishti' (2002). In 2003, he performed in 'Chondrokotha' of famous writer and film maker Humayun Ahmed and 'Kal shokale' of Amzad Hossain. In the year after he acted in 'Bachelor' of Mostofa Sarwar Faruki and 'Meher nigar' – the first film that is made from the writing of national poet Kazi Nazrul Islam and directed by Moushumi – Guljar. In the next year 2005 Bangladeshi film actor Ferdous Ahmed again performed in the second movie made from the script of national poet's literature. The movie named 'Rakkhushi' and he acted superbly with senior actress Rojina. In the same year he also acted in the movie 'Ayna' directed by popular actress Kobori.

In 2006 Ferdous worked in two movies of Didarul Alam. The first was made from the well read novel of Humayun Ahmed 'Nondito Noroke' – the movie was also named 'Nondito Noroke' and directed by Belal Ahmed. The second was directed by Didarul Alam and named 'Na Bolona'. In the second movie Ferdous acted in a special character in the first and last of the movie.

In the next year of 2007 Bangladeshi film actor Ferdous Ahmed performed in the tremendously commercially successful movie 'Khairun Shundori' – the movie was made in rural perspective and directed by A K Sohail.

In 2008 Ferdous performed uniquely in the movie 'Rupantor' directed by Abu Saeed. In 2009 acting in the film 'Gonga jatra' brought him the second National Film Award. He won the award in best actor category jointly with Chonchol Chowdhury for 'Monpura'. In that year he also performed in an item song in the movie 'Ke Ami' directed by Wakil Ahmed.

In 2010, Ferdous acted in some of the popular films like 'Golapi ekhon bilete' by Amzad Hossain, movie made upon sports perspective 'Jaago' directed by Khijir Hayat and the movie based upon the libration war of Bangladesh 'Gurilla' directed by Nasir Uddin Yusuf.

In 2011, another movie named 'Kushum Kushum Prem' directed by Mushfiqur Rahman Guljar was released and he also acted in a special character in the movie named 'K apon k por'. In the mean time Ferdous also acted in an Indian action movie and participated in the movie 'Khoka – babu' in 2012.

Now Bangladeshi film actor Ferdous Ahmed is producing his own movie; 'Ek Cup Cha' is under production now which is directed by Imtiaj Neyamul and the second one is under production named 'Hotath shedin' – directed by Bashu Chatterjy. And now Ferdous is under contract for the movies 'Emonto prem hoy' directed by Mostafijur Rahman Manik and 'Juge juge tumi amar e' by Jakir Hossain Raju.
YOU MIGHT ALSO LIKE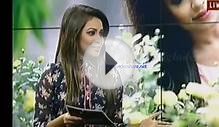 Hero 420 bangla movie[2016] trailer |nusrat faria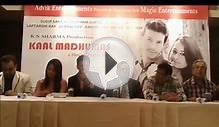 Bangla Movie KAL MADHUMASH Hero Sudip Sarkar - Full Press ...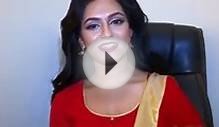 Hero 420 Bangla Movie First look By Nusrat Faria ...
Share this Post