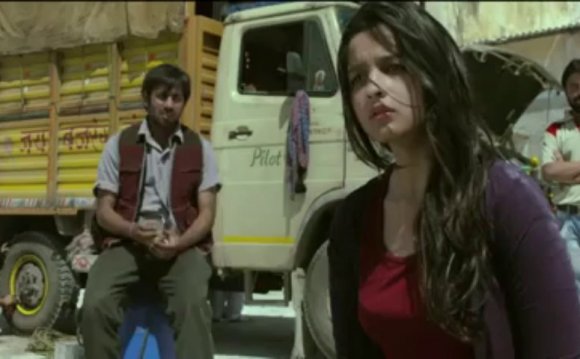 We all know that words can have a great impact on our minds, but then I also believe that picture can say a thousand words and therefore the audio video impact is much powerful than just words. While I was commuting in the train, I saw many smartphone users enjoying videos on their mobile devices and I realized that I can show some parts of India to my readers in many different ways. I am a complete movie buff and many of you already know that by now, so I decided to integrate two different interests of mine into one. Music and dance have always remained an important part of Indian movies, so 95% of the Hindi movies have around 4-5 songs that help the story move forward or just entertain the audiences. Hence, a lot of effort goes into creating better music, lyrics and shooting it in a better way with better landscapes. While choosing these songs I learnt that there are more Indian songs being shot internationally than locally and I had a hard time selecting Hindi movie songs that international readers can enjoy even when they don't comprehend the language.
Here I have come up with a compilation of Indian movie songs that you can enjoy while watch the Indian destinations and landscapes in the background.
Movie Name – Dil Chahta Hai
Song – Dil Chahta Hain
Destination – Goa
This directorial debut of Farhan Akhtar remains one of the highly acclaimed works in the modern Indian cinema. Dil Chahta Hain (Heart Desires) focuses on the life of three best friends living a city life and how their life takes different paths as they grow. The title track of Dil Chahta Hain created a storm across India for a different kind of music that it has, the way it has been shot on the Western side of India showcasing outskirts of Mumbai, Konkan and Goa. The song showcases three friends going on a road trip to Goa and how they hangout in Goa. I have chosen a video that showcases the song and few dialogues as well, but it again connects to the song eventually towards the end. You can explore Goa in this song.
Movie Name – Highway
Song – Patakha Guddi
Destination – Punjab and Haryana
I believe Highway is probably THE BEST movie when it comes to capturing the landscapes of India. The movie has been shot extensively across 6 northern states which includes Delhi, Punjab, Haryana, Uttar Pradesh, Uttaranchal and Jammu and Kashmir. The song Patakha Guddi which literally means "Cracker Doll" is more of an expression of freedom where the female character explores the freedom of the countryside, which is so opposite to the urban lifestyle which is confined to luxury and comfort. Directed by Imtiaz Ali, Highway is his most recent work and certainly deserves applause for an offbeat content that has never been highlighted before on Indian celluloid.
Movie Name – Jab We Met
Song – Hum Jo Chalne Lage
Destination – Madhya Pradesh, Rajasthan and Punjab
Probably, the all time hit of recent times, Jab We Met which means When We Met certainly captures human emotions at its best. I doubt there is any Indian who has not watched Jab We Met for the kind of impact it had on the audience across India. This song Hum Jo Chalne Lage (When We Started Walking) is a travel song which has been shot across three states: Madhya Pradesh, Rajasthan and Punjab and captures the landscape and the dressing style and culture of that region. This movie probably remains the biggest hit of director Imtiaz Ali who also shot Highway.
Movie Name – Dil Se
Song – Chaiyya Chaiyya
Destination – Ooty, Tamil Nadu
This song became the anthem of the nation when it was released back in 1998 and is considered to be one of the best songs ever to be shot on a moving train. There were many accidents as some of the dancers slipped while the train was in motion, but the song has been picturised in a professional way. It is a romantic dance number and the same song also appears in a Hollywood movie Inside Man by Spike Lee which stars Denzel Washington, Clive Owen and Jodie Foster. While you also get to see some brilliant dance performances, you also get the opportunity to travel and check out the Indian landscapes. The song was shot in South Indian state of Tamil Nadu in Ooty. The song does not have any camera tricks, back projection, or post production effects, so you see the song the way it is shot. The actors and dancers have performed without any wires which makes this song one of the most difficult songs to choreographed and to be shot.
Movie Name – 3 Idiots
Song – Behti Hawa Sa Tha Woh
Destination – Himachal Pradesh
3 Idiots has been applauded for its story and the kind of concept that it introduced to the audience. Behti Hawa Sa Tha Who (He Was Like The Flowing Wind) comes up right at the start of the movie with the opening credits and introduces us to the characters and also highlights the landscape of Himachal Pradesh. The song focuses on a group of friends searching for one of their best friends who inspired them, but now is not in touch at all.
Movie Name – Roja
Song – Dil Hain Chhota Sa
Destination – Tamil Nadu
Roja (Rose) is a strong film with strong performances by lead female actor Madhu. Released in 1992, Roja re-created the trend of female oriented movies in a space where male oriented movies were prospering. Riding upon the theme of Kashmir terrorism, Roja stunned audiences across India. This song introduces us to the lead female character where she is unmarried and chirpy village girl who loves freedom and is independent in her own way. Watch out for some great landscapes of Tamil Nadu, down south India and awesome music by music maestro A.R. Rahman (who also won Academy Award for Best Music for Slumdog Millionaire).
Song – Yeh Haseen Vadiyaan
Destination – Kashmir
Another song from Roja movie which highlights some of the sceneries of Kashmir. The song comes up at a stage where Roja (Rose), the female lead is married to an intelligence officer and they are off to Kashmir for honeymoon. Since, the girl is from down south (as you can see in the first song) she has never seen the snowy landscape of Kashmir, so the song begins with her husband closing her eyes and taking her to the snowy landscape.
Movie Name – Veer Zaara
Song – Aisa Des Hain Mera
Destination – Punjab
One of my favorite films, Veer Zaara is very much like a Romeo Juliet story that has an India-Pakistan appeal to it. This story of love, sacrifice and trust is a tear jerker and you might need some tissues handy while watching it. Aisa Des Hain Mera comes up early in the movie as the male character takes the female character to his home town Punjab, so the song captures the essence of countryside Punjab in every possible way. Experience the true Punjab landscapes and fields in this song.
YOU MIGHT ALSO LIKE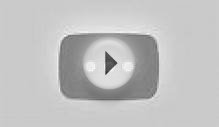 Sooha Saha - ( Official Full Song ) Highway (2014) Movie ...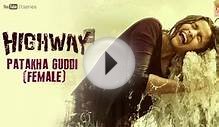 Patakha Guddi Full Song Official Youtube Movie- Highway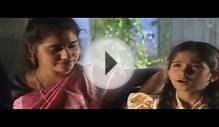 Highway
Share this Post