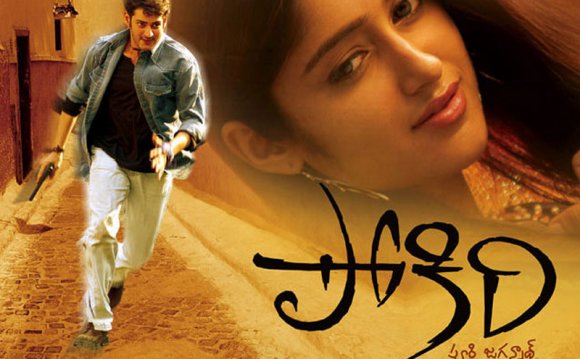 There was scope for a lot of justifiable, but meaningless drama, cheesiness, emotions, song-and-dance, and above all ferocious display of muscle. It was a typically Telugu box office formula that Bollywood had never tested with the same technical dexterity - the original Pokkiri in 2006, was a big money-spinner.
Perhaps it took a south Indian director such as Prabhudeva to understand the unique formulaic value of Pokkiri in Bollywood, which had by then become too Punjabi and glossy. The Hindi version of the film, Wanted, amplified everything the lead actors did in Telugu (Mahesh Babu and Ileana) and Tamil (Vijay and Asin) and had obviously spent more money. The film turned out to be a new mainstream experience that was loud and raw and Salman Khan looked like a new super star with a totally new idiom.
What also set the movie apart was its Hong Kong style action sequences by a man called FEFSI Vijayan, who had worked in both the Tamil and Telugu versions of the movie earlier. He is a south Indian veteran and is known for his dramatic action choreography. Along with Prabhudeva, he became a Salman favourite and would continue to import the south Indian action aesthetics for the super star in his future movies.
At first, Salman seemingly couldn't get enough of this south Indian masala magic. He went on to make Dabbang, which followed more or less the same formula with a little bit of Roberto Rodriguez pretentiousness. Although directed by somebody else, it looked exactly like a Prabhu Deva movie with FEFSI Vijayan coordinating the over-the-top action sequences. Vijayan went on to do yet another movie for Salman (Bodyguard, another remake, this time from Malayalam). Salman was so taken in by Vijayan that he even took a chartered flight to attend the launch of the latter's son in a Tamil movie in Chennai.
But after wresting back his stardom, Salman more or less gave up on the remake bandwagon.
So what did Prabhudeva do? He went to another aging actor with sagging stardom - Akshay Kumar. The same formula, the same style. The movie - Rowdy Rathore. Critics didn't like it but they they weren't disgusted yet. Whether it did a Salman Khan type of rescue of stardom for Akshay or not, it made money. The source material, yet again, came from Telugu. Predictably, his next venture too repeated the same formula and a star with failing career (Shahid Kapoor). The film R…Rajkumar, apparently made money, but began to piss off critics. By the time, he reached Action Jackson, the formula had become really stale.
Deepanjana Pal wrote in Firstpost: "If there is a plot in Action Jackson, it's buried under a festering pile of ineptitude and fake blood. The lurid colours and jerky camerawork could spark a two and a half hour long epileptic attack. The cacophony that passes for the film's soundtrack can induce migraines. The acting is abysmal. The dialogues are crass. The fight sequences are a mess. The visual effects are shoddy and the editing is so bad, it feels like the film was cut using gardening shears instead of a computer."
Raja Sen wrote in Rediff: "It is an uneven, tacky, cheesy actioner, a film that has much going catastrophically wrong (the brunt of it involving Sonakshi Sinha)."
Prabhudeva may be an innovative and highly skilled choreographer, but as a film maker, he lacks imagination. Otherwise, he wouldn't have relied upon a static formula (remember, the Telugu original of Wanted was made almost a decade ago) without realising that in popular culture five years is too long a period to try the same thing again and again. Even Telugu (where he sources his ideas) and Tamil (where they are mostly remade first) movies have moved on, but he is still stuck with brawny and emotional men, jackass villains and south Indian versions of wire fu.
He has also proved to be a bad ambassador of south Indian cinema. Both Tamil and Telugu, which make these blockbusters, also make captivating movies in different genres. Contemporary Tamil cinema is in its brightest phase ever with a host of bright youngsters attempting everything from neo-realism to dogma and has begun to influence film makers in neighbouring states. Prabhudeva, unfortunately doesn't see this.
YOU MIGHT ALSO LIKE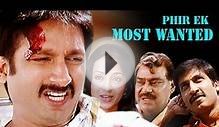 Phir Ek Most Wanted | Full Movie | Shankam | Gopichand ...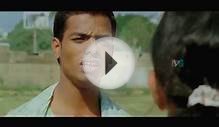 Veera The Most Wanted Hindi Movie | Malashri | Rahul Dev ...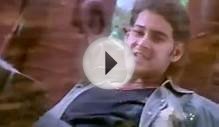 Tapoori Wanted 2006 Hindi Movie
Share this Post