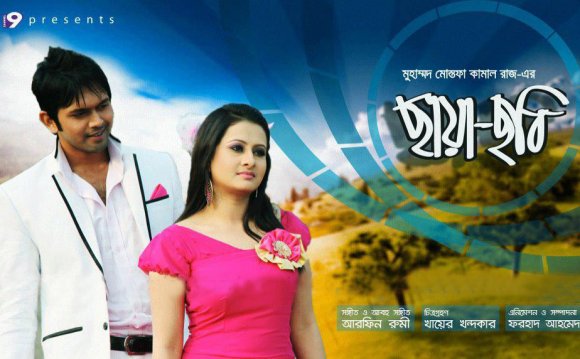 Simi in blackface and black bodypaint in Aranyer Din Ratri
See
Adult content in Bengali cinema: I: At present it covers the period 1970-2009. In time we hope to cover the period before 1970 as well.
Simi and Samit Bhanja in Aranyer Din Ratri (1969): a kiss is implied.
Satyajit Ray's Aranyer Din Ratri (1970) was the first Bengali (and Indian) film with a lovemaking sequence. Of course, very chaste and discreet by any standards: Simi's face and Bhanja's naked back are all that are seen.
Debashree Roy and Dhritiman Chatterjee in Aparna Sen's English language 36 Chowringhee Lane (1981), arguably Indian (and Calcutta) cinema's second lovemaking sequence
Ghare Baire (1984)
All that we see of Rakhee while making love in Aparna Sen's Paroma (1984) is her bare arm (two seconds). Mukul Sharma's bare back and her face (15 seconds) and either the furniture and room decor or and the two in a clinch for the rest of the 3.12 min sequence. No kissing-shissing, though smooches had resurfaced in Bombay in 1978.
We get to see more of Rakhee after the coitus in Aparna Sen's Paroma (1984). The man is Mukul Sharma.
In 1987 this was considered bold. Moon Moon Sen in Amar Kantak
Samay Ahsamay Dussamay (1993) starring Sandhya Ghosh, Sushmita Majumdar, Shubha. Directed by Arabinda Ghosh. Such fondling of thighs [see the fingers on the extreme left, on the lower thigh] is still not common.
Aishwarya Rai topless in the Bengali film Chokher Bali (2003)
Subhra Basu stands naked on an art college rostrum in Parampar (Bengali/ 2003), as her grandmother, left, walks away.
Subhra Basu's naked body can be barely discerned in Parampar (Bengali/ 2003)
Subhra Basu naked in Parampar (Bengali/ 2003)
Subhra Basu in Parampar (Bengali/ 2003)
Shunyo e Buke (2005): Her lover has just discovered that she (Churni Ganguly) is flat-chested. 'What is this?' he asks irritably. 'You should have told me before, ' he says and walks away.
Aranyer Din Ratri (1970)
The Samit Bhanja and Simi Garewal characters have (implied) sex in the film. Veteran photographer Nemai Ghosh, an associate of the film's director Satyajit Ray, described the sequence as 'explicit.' This, indeed, was the first time that a couple-an unmarried couple at that-made love on the Indian screen.
Till then kisses were suggested by the petals of two cut flowers touching each other, or two birds nuzzling. There was not a single film, in any language, that had even suggested (through dialogues or innuendo) that there was such a thing as sexual intercourse, leave alone imply it through actions on the screen. The metaphor used in Julie (197?), made several years after Aranyer Din Ratri, was considered the most risqué/ daring/ unsubtle/ vulgar/ amusing of them all, depending on the viewer's point of view. When actors Vikram and Lakshmi start nuzzling the camera moved to an automatic music turntable in the room. The needle of the gramophone descended on the disc to imply insertion, and later the gramophone's arm lifted itself upward, thus removing contact between the needle and the disc, to suggest withdrawal.
(There had been films about unwed pregnancies, though—notably Dhool ka Phool, Hare Kaanch ki Choorhiyan and—the most symptomatic of them all—Aradhna (1969), in which the couple legitimises the act by getting married the next morning.)
So, how were children born? In Aa gale lag ja (1973?) Shashi Kapoor gave Sharmila Tagore, clad in a blanket but unconscious because of the extreme cold, a body massage (through the aforesaid blanket) so that she did not die of frostbite. That massage resulted in a baby.
To that extent Aranyer Din Ratri shook up Bengal—and arthouse audiences in the rest of India. At least it implied that the two were copulating.
YOU MIGHT ALSO LIKE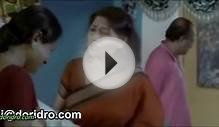 Nagordola Bangla Movie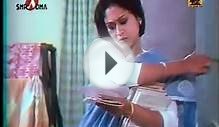 ANU BANGLA MOVIE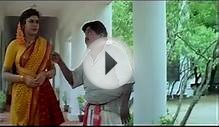 Latest Hot Indian ( Tamil Telugu Malayalam Nepali Bangla ...
Share this Post